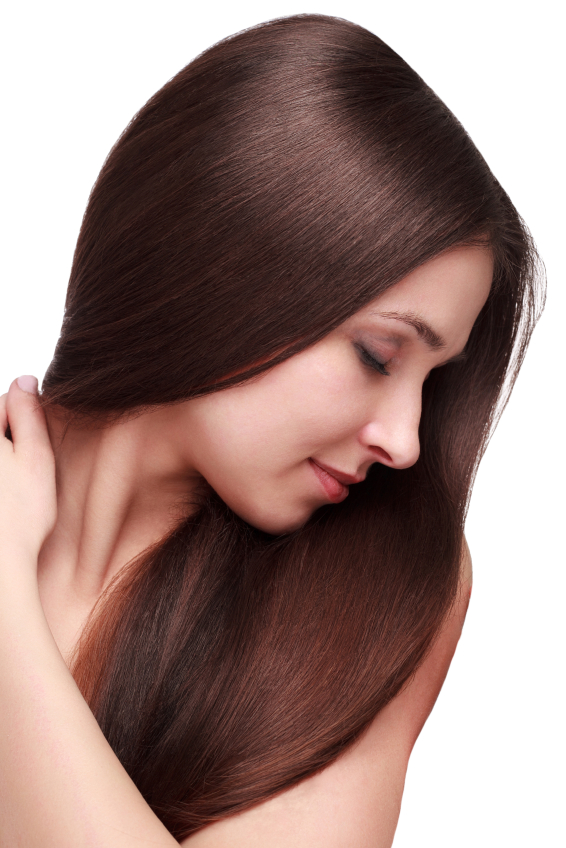 Dear Wesley,
Is there a home remedy, or any way at all, to make your hair grow longer?
xoxo,
Mandi
Funny that you ask! I have researched this topic, and experimented myself extensively.  You will be pleased to know that there are a lot of things you can do to help your hair grow in faster and healthier. I am assuming, your desired outcome would be thick and shiny hair that you see on hair commercials. If you experience hair loss due to medical conditions, seek help from a dermatologist, who will be better equipped to diagnose and assess the situation.
First, make sure you take proper care of your hair. Starting with a good foundation will help you see results faster, and really bring out your hairs' full potential. This means washing and conditioning your hair properly. If your hair is a tangled mess that requires a lot of ripping and pulling just to brush it, you are doing it wrong. If this is a problem, keep a large toothcomb in the shower and comb your hair out while the conditioner is still in. Try looking into the line Nioxin for your shampoo and conditioner needs. This is an at-home daily treatment that has proven results. The line varies according to your hair growth needs. Or, for a more direct and natural product try Mill Creek's Biotene H-25 products which you can find in your local health food store.
Another maintenance factor that is important is haircuts! Getting your haircut every 6-8 weeks is recommended. If you are afraid your hairstylist will take off more than a half inch off and this keeps you from getting your haircut within a proper time period you are just creating this vicious cycle. Once the ends are dead, it causes the hair to tangle. And when the hair is tangled we all know that when you try to brush the knots out you are ripping and breaking so much hair unnecessarily.  So, it is important just to get the ends snipped to prevent this. There is a common myth that cutting the hair often helps the hair grow faster. That is just silly and I want to have a talk with whoever started this myth.  Hair grows from the scalp and has NOTHING to do with the ends. If your hairstylist keeps cutting off too much, find another hairstylist!  We are all over the place, i'm sure between the roughly 474,367 hair salons in the US (according to the 2002 labor census) you can find a stylist that is JUST RIGHT for you.
Now, here is the fun part! This is what I have tried out and you will be pleased to know that it works!  As a man, I get my haircut and my beard trimmed every two weeks, and once a month I treat myself to a manicure. I enjoy investing money and time into my appearance and if you are reading this I am assuming you do too! I had to stop taking these vitamins myself because my hair, nails, and beard were growing out of control!  I couldn't keep up with the maintenance.  So, keep in mind the hair on your body, on your head, and your nails will be greatly affected.  Be prepared to shave your legs more often and keep an eye on those nails, too! I started taking simple Biotin vitamins. You can get them over the counter, but the specific ones I took were the Vitamin Shoppe brand.  And guess what, the suggested dosage is only one pill a day! You can handle that right?  Don't bother trying to outsmart the vitamins and swallowing 7 pills a day, anything over the suggested dosage will just be filtered out by your kidneys and passed through your body when you pee. So save your money and take just one!  Zinc is also an important vitamin to take. This vitamin helps with cell regrowth, hormonal balance, and works well in combination with B vitamins (biotin is a B vitamin) to promote healthy hair growth and is great for your immune system to boot! Prenatal vitamins work really well for women too!  Now, if you are living at home with your parents I would suggest discussing taking these vitamins with them first. Could you imagine their reaction if they found this in your medicine cabinet?  Yikes!  But, the biotin vitamins work just fine.
It is important to take note that once the hair has left the scalp/follicle it is considered "dead" and there is nothing you can do about that.  My advice will work well with NEW growth, so results can vary and may take upwards of 3 months to start seeing any difference.  It is a gradual process so stay on track and keep up with it!  You will be happy you did in the long run.
*Please note that this tip is not a diagnosis to hair loss as a result of a medical condition.  Please consult a dermatologist for a proper diagnosis and a treatment that will be tailored to your needs.
Hairstylist Wesley O'Meara of The Wall Group will be answering your hair questions regularly here at Beauty High, so submit any pressing tress issues toexperience@stylecaster.com with the subject: Dear Wesley. You can also tweet@Wessles for all of your daily hair needs. Wesley is known for his innovation and fearless approach to the craft — he has been on a whirlwind rise for the past couple of years. Entirely self-taught, he is known for his ability to make any challenge look effortless, and his cheerful, energetic personality makes him a favorite on-set, where he exudes his love for the collaborative creative process. Wesley's clients include Sarah Jessica Parker, Chlo Sevigny, and Uma Thurman. His editorial work can be found in the pages of Vogue, Interview, i-D, V magazine, and many more.
More Healthy Hair Tips From Beauty High: 
The Expert's Guide to Which Vitamins and Supplements Will Make Your Hair and Nails Grow Faster
Our Top 5 Favorite Products for Shiny, Healthy Hair