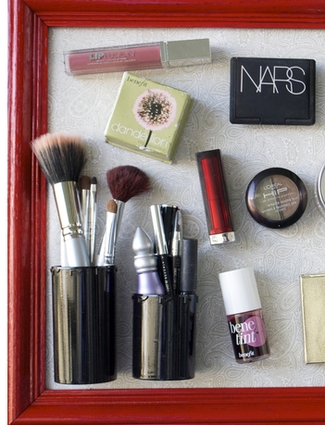 Photo: Getty Images
When you're rushing around the house, trying to get out the door, the last thing you want to deal with is a messy makeup drawer. If you've ever been looking for your brand new lipstick, only to come across a mascara from 10 years ago, it's time for an organization overhaul. While searching for some of the best ways to keep beauty supplies in order, we found some pretty clever tricks to keep that makeup area spic and span.
3 Makeup Tips Every Girl Should Know Right Now
The Makeup Board
The concept is simple, but the results are amazing when it comes to putting up a makeup board. It's a framed magnetized board that is decorated with fabric and hung on the wall. You utilize it by gluing small magnets to the bottoms of your favorite makeup products and sticking them on the board. Suddenly all of your eyeshadows, lipsticks and blushes are off your bathroom counter and up on a pretty board. Not crafty enough to make one yourself? They have gorgeous pre-made ones on Etsy.
The Clear Container
The most important thing when organizing your makeup is to keep everything in sight. If you're having to look inside every drawer to get what you need, then it won't stay organized for long. Try the 3-Drawer Box ($12.99, Thecontainerstore.com). It allows you to separate your makeup into different categories and still keep everything in plain view.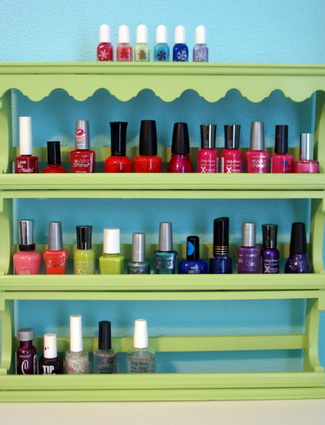 Photo: Getty Images
The Nail Polish Rack
Are you a nail polish fanatic? Try transforming an old spice rack into a polish container. Sometimes a fresh coat of paint is all you need to make the rack match your decor. Pair like colors together, so they're even easier to find when you need them.
The Homemade Vanity
If you want to spruce up your makeup space, try this fun trick from The Beauty Department. They teach you how to transform an ordinary table into a girly vanity that will get you excited to get ready each morning.