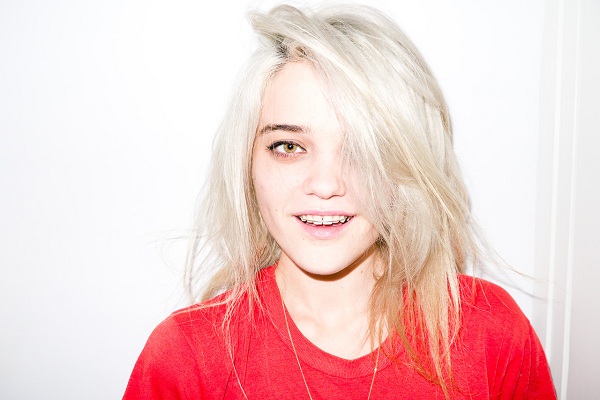 Remember the days when women would go to great lengths to mask their gray hair, quickly covering up any sign of aging? Maybe it's the beauty world's response to "50 Shades of Grey," but we have a feeling gray hair is just the latest way of expressing a bold personality. We sat down with celebrity colorist Aura Friedman to get her take on the latest trends in hair color for spring and found out that for a natural color many women try to cover up, going gray for beauty takes a whole lot of commitment.
The gray hair trend was big back in 2008, and "It" girls like Sky Ferreira and Lady Gaga experimented with the color. Now we're seeing a huge resurgence of the shade on the runway and on celebs like Kelly Osbourne, and it's sure to trickle down to the bold women in the beauty world. Aura tells us that in order to go gray, you first need to bleach your hair to completely strip it of any color. From there, she uses Illumina color to add in gray pastel colors to the hair. Once the coloring process is completed, the maintenance for the hair includes touch-ups every 4-6 weeks, plus an alcohol-free shampoo and conditioner for color-treated hair. Also, a hair mask should be applied once a week to seal in the color and to keep hair hydrated. Considering the amount of maintenance, gray hair absolutely makes a statement and is worth the up-keep if you're daring enough to try the look.
Are you bold enough to try this trend? Sound off in the comments section below! 
Image via Terry Richardson