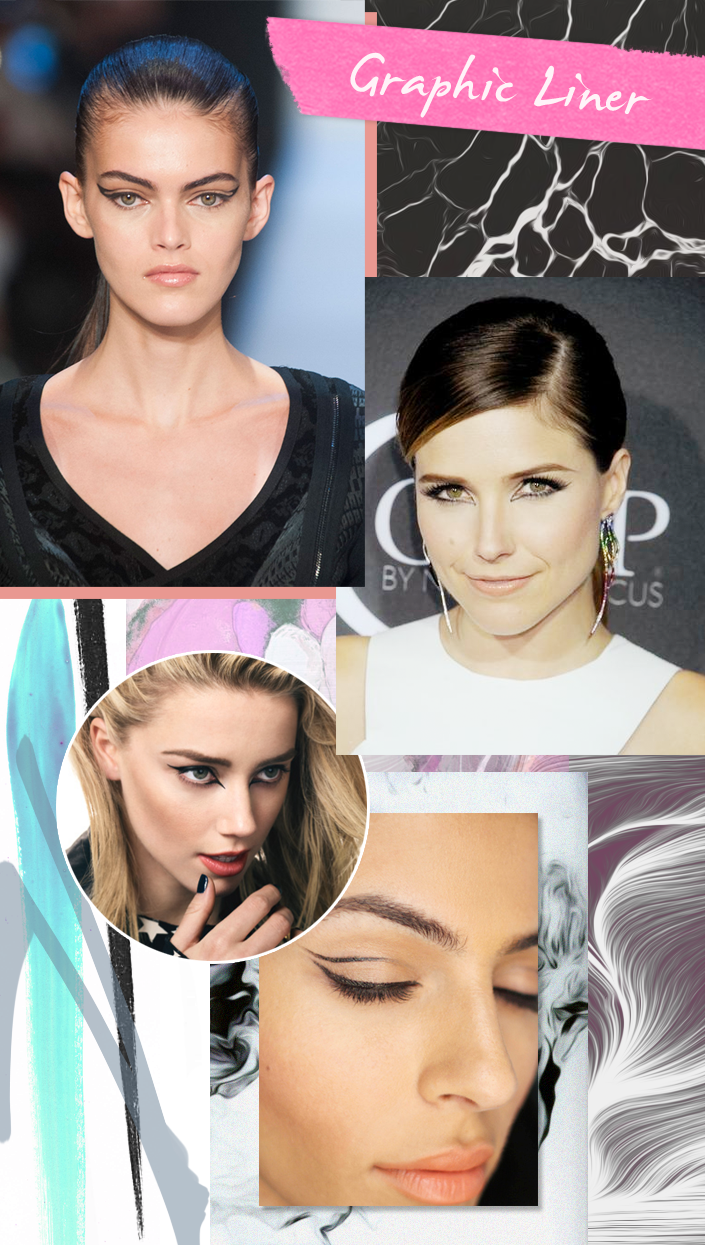 Playing with liner in fun and interesting ways isn't exactly anything new – but there has definitely been an influx of it lately. The trend really swung into high gear about two years ago, during fall fashion week, when a variety of disconnected liners took center stage on the runway. Since then, it has been almost commonplace to see liner take on a variety of forms during "fashion month" and the trickle-down effect occurs throughout the year – from the red carpets to ad campaigns and then to the streets.
MORE: Instagram Insta-Glam: Graphic Liner
Lately we've spotted some lust-worthy liner looks that have gotten us talking about the graphic liner look all over again. First, we saw makeup artist Val Garland create a graphic cat eye for Herve Leger's fall 2014 runway show, then Sophia Bush was spotted on the red carpet with a mod take on the graphic eye. Seeing this new take on liner on the red carpet reminded us once again that we can indeed take our cat eye up a notch – with just another flick of the wrist, if you will – and completely makeover our oftentimes signature look.
Get inspired by these fun graphic liner looks above and decide which you would be willing to try out – and don't forget to check out our eyeliner guide before you start experimenting!
Images: Imaxtree; Gregg DeGuire/WireImage; David Slijper for InStyle Magazine; Teni Panosian of MissMaven.com