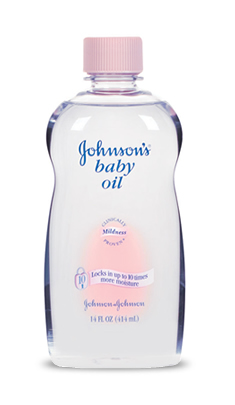 I recently scooped this great (and cheap!) hair color-preserving tip from Sharon Doram, celebrity colorist and Color Director for Nexxus Salon Hair Care (her clients include Renee Zellweger, Kate Winslet, Julia Roberts and Uma Thurman). She says:
"Baby oil is great at preventing green hair caused by the green copper sulfate in pool water. Apply a bit of baby oil to dry hair before taking a dip and it'll prevent any green particles from seeping into your hair."
She also swears by Nexxus Dualist Color Protection & Volume Shampoo and Conditioner. "Use them right after you get home from the pool and it'll wash the baby oil out without stripping your color," says Doram. Find out why else she uses it!