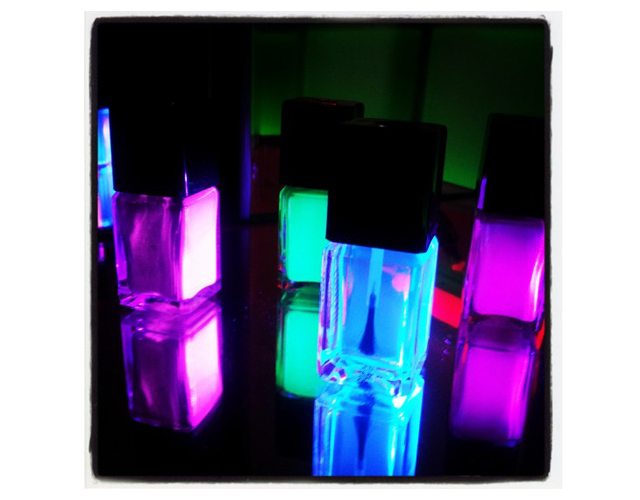 We are constantly seeing new innovations when it comes to makeup and hair care, with artists teaching us about the technology behind products and how these new innovations each season can change our lives. Do you remember a time before BB Creams and CC Creams? Hardly, and we'd prefer not to. In what appears to be the latest innovation in beauty technology are products that change color under black lights, creating glow-in-the-dark makeup effects.
Recently, Illamasqua introduced their summer makeup line Paranormal, (coming out April 30) which includes four new nail polish shades ranging from a bright green to a bright pink. Included in the collection is a clear top coat called Geist, which simply gives nails a UV black light glow. The other three shades in the collection also offer the same fun UV feature, so you can get creative with your nail art and color block a regular polish with a UV polish for fun surprises on a night out. An added bonus? If you can't wear nail art at your place of work, create your nail art with Geist, the top coat that only shows under a black light, and then show it off when you go out at night!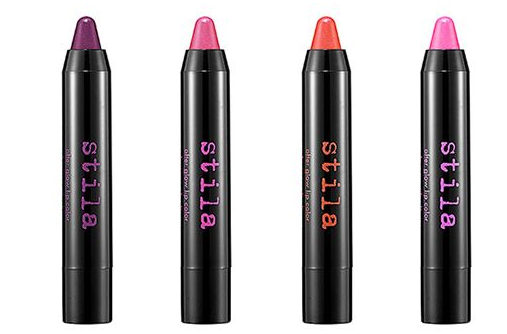 Stila has also created a special range of products that is meant to glow in the dark, with their new lip color line. The new limited-edition collection features five fluorescent lip crayons that are bright pops of color in the sun (ranging from purple to orange) and the black-light sensitive pigments help them to glow in the dark as well. Plus, the crayons are packed with vitamins so the formula is also super-moisturizing – you'll just surprise all of your friends when you go out at night and your lips are glowing!
What do you guys think of this new glow-in-the-dark trend? Will you try it out? 
[Image via TheBeautyPress]