Glitter is the best and worst thing to happen to makeup. When you're younger, all you want is glitter on your face, and while some girls struggle to leave behind the blinding trend once they pass puberty, others transition it into a sophisticated, shimmery makeup look. With the holidays in full swing, 'tis the season to bust out the sparkles, but with caution. Below, we spell out how to add glitter to your beauty look — the right way.
MORE: 3 Tricks to Help Your Makeup Last All Night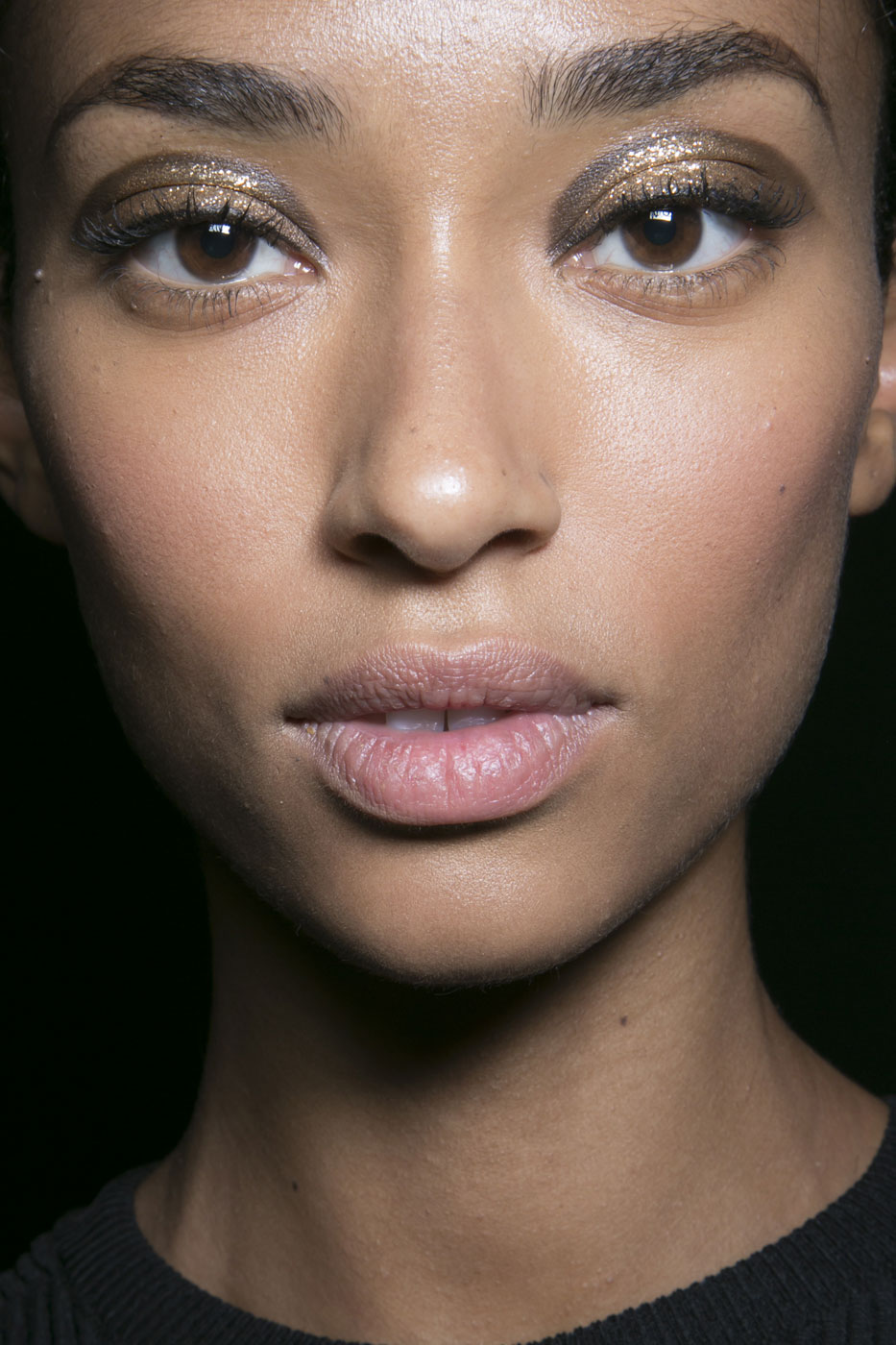 Sophisticated Shadow: Instead of going wild with a pot of glitter on your eyelids (we all did it at 12, but let's put those days behind us), apply a darker base shadow from your upper lash line to your crease. Then use a glitter eyeshadow that's about one to two shades darker than your skin tone in your crease and just a bit lower, but not all the way to the lash line. A concentrated amount of glitter offset by a darker shadow color will allow you to wear the glitter, not the other way around.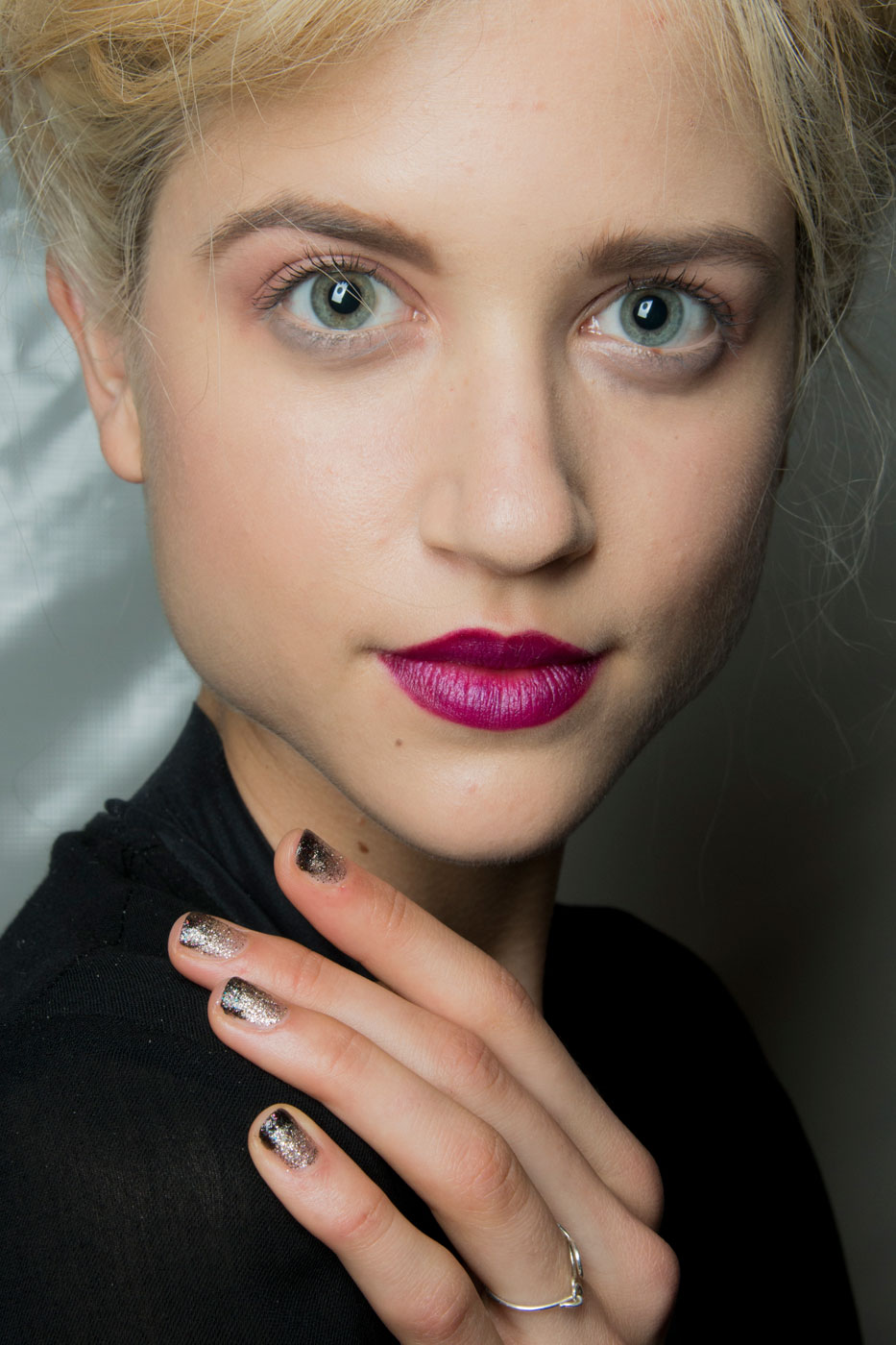 Layer It Over a French: Everyone's doing a new twist on the French manicure lately, and glitter's the perfect topping to finish off your tips. After applying a clear base coat, paint a French tip with black polish along your nail. Then, layer on a medium-sized glitter (not too chunky, not too fine) polish for some shimmer. Offset by the darker tips, the glitter is the co-star of the manicure instead of the headliner.
MORE: We Get Nitty Gritty With the Nail Glitters: Find Out Which Polish is Right For You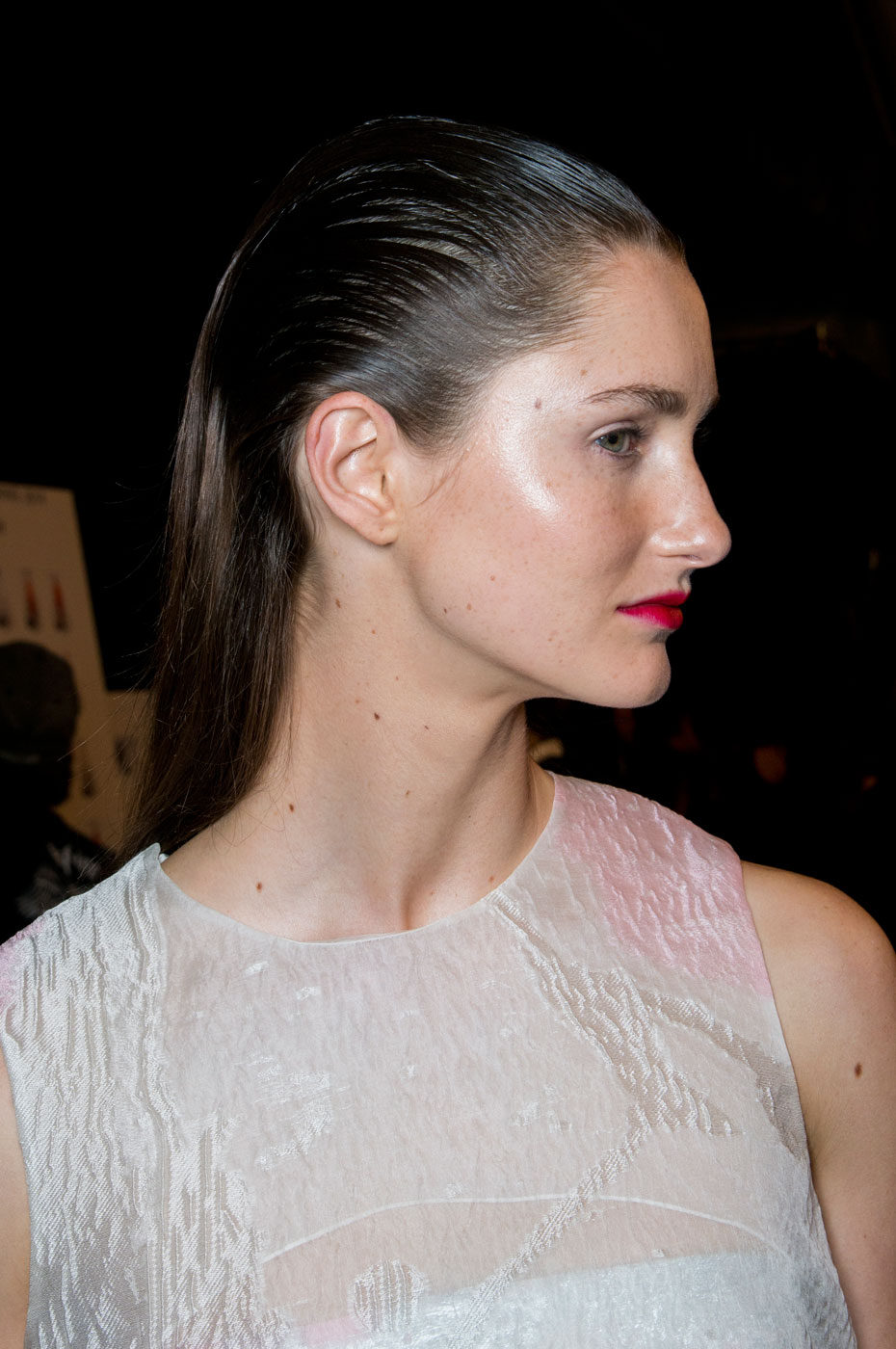 Highlight Your Cheekbones: Let us be clear on this: don't use glitter shadow as highlighter on your face. Nothing will get you put on the "What was she thinking?!" list faster, so be sure you're using a fine, sheer shimmer powder but just a hint of glitter. In a C-shape from the bottom of your temple to just before the apple of your cheek, apply your highlighter and say hello to your new cheekbones!
Image via Imaxtree