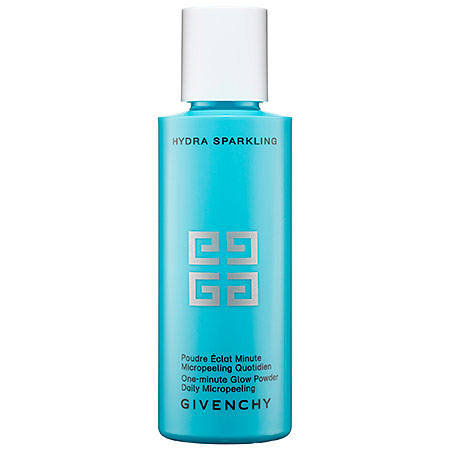 You know how you see the "bestsellers" and "most popular" products in beauty stores, so you of course scoop them up, but then you realize you have no idea how to work them? In "How It Works," we're going to explain to you exactly how to get the best use out of your products, whether they are cult classics or hot off the conveyer belt must-haves. We'll teach you the basics, as well as a few industry expert tips to make sure you're getting the most out of everything you buy. 
Finding a new product that really does everything it says it will do is one of the best things that can happen to us. We've always had a soft spot for anything Givenchy and this face powder is no different. Some face scrubs or exfoliators need to sit and work into your pores for five or even 10 minutes to fully work their magic. Givenchy does it right by creating an exfoliator that only needs one minute to do its job. For our busy lives, this couldn't be more perfect. Just add a few drops of water to this exfoliator and you'll have clear, perfectly smooth skin in no time.
MORE: 10 Things No One Ever Tells You About Makeup Primer
Product Perks: 

Gentle enough to use every day.
Only takes a minute to work.
Soothes skin while refining pores and clarifying skin.
How It Works: 
You only need a minute to get clear vibrant skin. Start by pouring a small amount of powder into hands and add a few drops of water. Mix together in hands and then massage into face. Rinse with cool water and you're done. What we love most about this product is that it is gentle enough to use as a daily skin purifier.
Where to buy: Givenchy Hydra Sparkling One-Minute Glow Powder, $41, Sephora.com