Physicians Formula recently launched their Sexy Booster makeup line that claims it does just that—boost your sexual desire. The line apparently features chemicals that mimic the effect of pheromones, including cocoa extract that is said to mediate feelings of attraction and euphoria, and horny goatweed, an aphrodisiac that claims to restore sexual fire. While we can't attest to these "sexy" benefits ourselves, we can put our sticker of approval on the colors and their formulas. Even better, you've got a chance to win the kit and try it for yourself!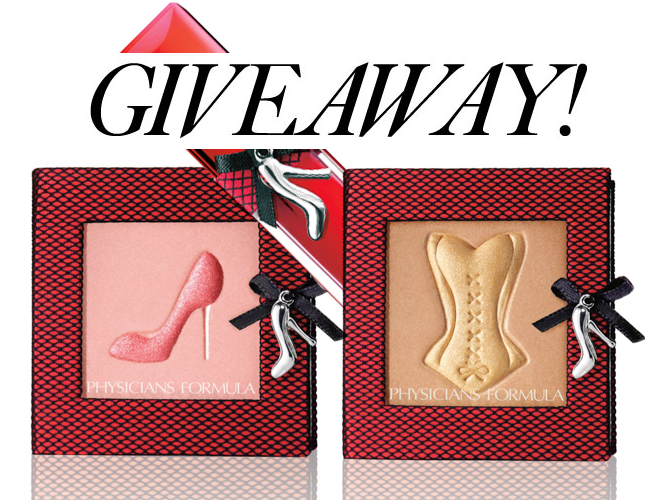 Here's what's included in the collection:
Sexy Booster Sexy Glow Bronzer ($13.95, physiciansformula.com) features two tones to bronze and highlight for a natural contour.
Sexy Booster Sexy Glow Blush ($11.95, physiciansformula.com) is also two-toned, featuring a natural blush and a darker fuchsia shade. Blend the two or pick one for a natural or more sun-kissed look. Both the bronzer and blush include a brush and mirror for on-the-go application.
Sexy Booster Sexy Glow Glossy Stain ($9.95, physiciansformula.com) is a gloss-and-stain hybrid that offers bold highly pigmented color with a shiny finish. Available in red and pink.
This week, we're giving away three kits to three lucky winners! You can enter for a chance to win by following Daily Makeover and Physicians Formula on Twitter from Wednesday, February 13 at 1 p.m. to Tuesday, February 19 at 4 p.m.; We'll choose three winners at random. Good luck!
How to enter for your chance to win:
1. Log in to your Twitter account.
2. Click this button to follow Daily Makeover [twitter_follow username="DailyMakeover"][/twitter_follow]
3. Click this button to follow Physicians Formula [twitter_follow username="PFCosmetics"][/twitter_follow]
4. Tweet us the following message: Hey @Dailymakeover, I would love the @PFCosmetics Sexy Glow collection!

We'll be accepting tweets through Tuesday at 4 p.m., and the winners will be chosen at random and announced by Daily Makeover via Twitter at 5 p.m.
For complete official rules, click here.