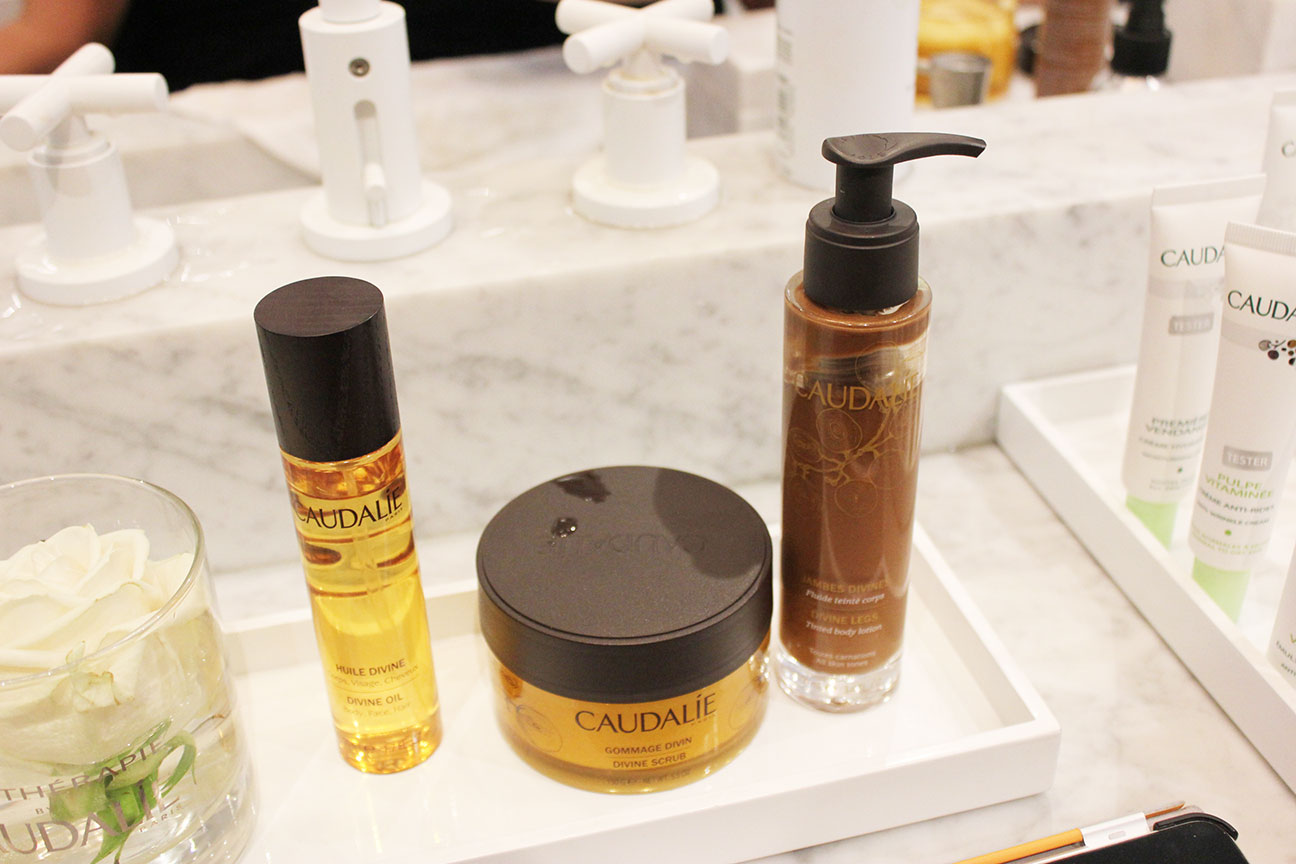 Problem: You're getting ready for a swanky dinner and you've had your dress picked out for weeks. Your hair's done, your makeup is perfect and you look gorgeous, but then you look at your legs and realize a season of pants wearing has left you looking a bit pasty. You're leaving for dinner in an hour, so you don't have time to use a self-tanner, but you can't leave the house with pale legs. What do you do?
Solution: Caudalie Divine Legs Bronzer. Think of it like a bronzer you'd use on your face, just on your legs. It's not a self-tanner, so you won't look streaky or have to deal with the terrible scent, and it dries in 60 seconds so you can apply, dry and head out the door. It's a silky lotion, so your legs will be left smooth and bronzed, and the natural ingredients can be washed off with water after a night out. Perfect, right?
In addition to the genius leg bronzer, Caudalie has come out with an entire Divine Body collection, including body scrub and body oil that are just as luxurious as the leg bronzer. During the summer, pale, dry skin is your worst enemy, and we love that Caudalie has come up with the perfect suite of solutions, available June 2013 on Caudalie.com.
Want to win the Caudalie Divine Body Leg Bronzer, Body Scrub and Oil plus a limited edition tote bag? You can! Follow the steps below to enter our giveaway:
3. And then, click here to Tweet!
Giveaway ends Friday, May 24th. Giveaway winner will be contacted via Twitter. 
Image via The Style and Beauty Doctor