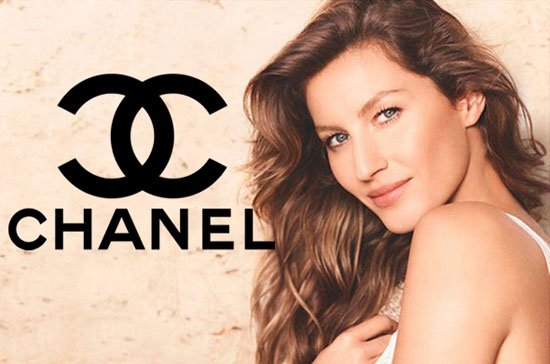 Gisele Bündchen has been named the latest face of iconic fragrance Chanel No.5, following in the footsteps of Nicole Kidman, Catherine Deneuve, Brad Pitt and even Marilyn Monroe. The gorgeous model is teaming up with director Baz Luhrmann for the new campaign – who worked with the brand on their 2004 advertisement starring Kidman – and we fully expect another extravagant creation. Luhrmann, who is best known for his work on The Great Gatsby, Moulin Rouge and Romeo + Juliet, doesn't shy away from special effects and simply creating an atmosphere that you want to jump into and touch.
As for Bündchen, she's worked with the brand in the past, as the face of Les Beiges makeup in 2013. While we would never question a brand choosing the model to be a spokesperson (she's absolutely stunning, who wouldn't want to work with her?) we're always intrigued to see how she'll be used to represent them – and we're pretty sure the creative minds of Lagerfeld and Luhrmann will come up with something great.
MORE: Gisele Is the New Face of Chanel Beauty
In a statement to Vogue UK, Chanel stated that Luhrmann was chosen to "bring, once again, his creativity and very personal aesthetic to the House and its iconic fragrance, Chanel No.5," noting that Bündchen was chosen for her "natural beauty and modern femininity." 
The campaign is currently being filmed in the Hamptons and New York City and is expected to arrive in late 2014. While you patiently wait, take a trip down memory lane to Nicole Kidman's 2004 campaign with Luhrmann, below.