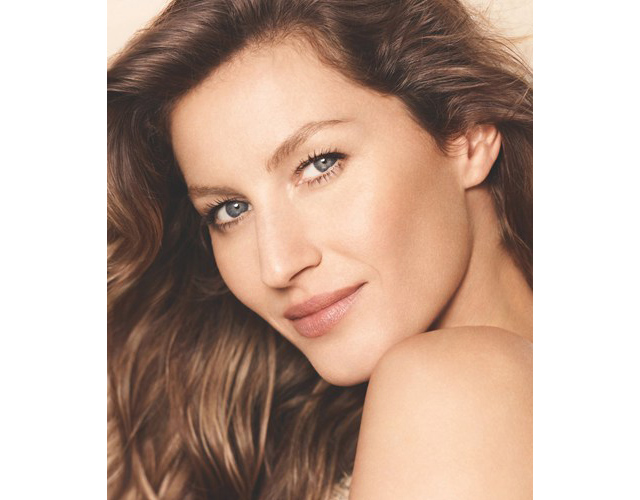 Gisele Bundchen has been announced as the new face of Chanel beauty, according to Grazia Daily, in possibly the biggest celeb spokesperson move since Brad Pitt became the face of No.5. The stunningly beautiful Bundchen is set to become the face of Les Bieges, a brand new range of makeup for the line. The new line is designed to give a radiant, natural and healthy look and meant to enhance the complexion – basically the perfect fit for Bundchen's show-stopping looks.
The Chanel Les Beiges collection will launch in March (on the 15th to be exact) and we're expecting plenty of ad images of Bundchen to follow. The Grazia folks got a sneak peek of the ad campaign, shot by Mario Testino, and we're hoping there won't be any strange Brad Pitt-inspired video campaigns to follow. Bundchen has previously starred in a Max Factor beauty campaign but this will be her first time working as a face of Chanel.
What do you think of Bundchen as the new face of Chanel? Let us know below!