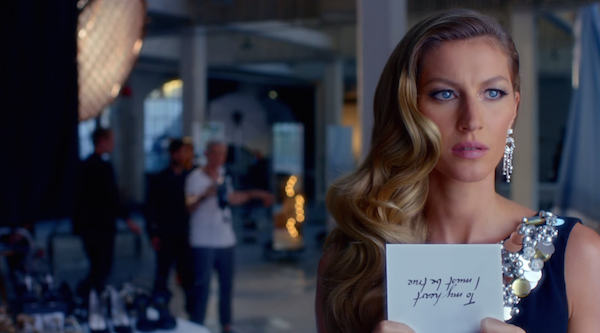 Gisele Bündchen is the world's highest paid supermodel and Chanel is easily one of the most iconic brands in the world. What happens when you bring together the two for a campaign video? Sheer magic. Teased earlier this week, the full video for the latest Chanel No. 5 fragrance campaign was released this morning, and though it's just three minutes long, we wish it wouldn't end.
MORE: Karlie Kloss is the Face of Chanel Noir Fragrance
Directed and produced by Baz Luhrmann, the short video, "The One That I Want" features a cover by musician Lo Fang (singing his own emotional version of "You're the One That I Want" from "Grease"), and it's pretty near impossible to not experience a little nostalgia while watching. The video captures a short love story between a modern, strong woman and the man who loves her, with an absolutely beautiful ending.
Watch the campaign video below – while trying to not get too jealous of Gisele's hair — and tell us if you'll be picking up a bottle of Chanel No. 5!