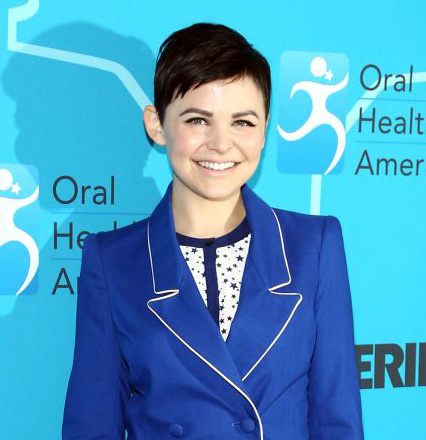 I love Ginnifer Goodwin in movies like He's Just Not That Into You and Something Borrowed, but it's her new role with Listerine that had me curious to talk to the star. The actress kicked off the 21 Day Listerine Challenge by taking "The $21,000 Swish," proceeds of which went to Oral Health America's Smiles Across America® program.
Since we were on the topic of oral care, I couldn't help but wonder if she's ever had to do any kissing scenes with an actor who might have had bad breath. While she didn't name names, Ginnifer did say, "I've definitely kissed some mouths that have eaten tuna, Cheetos or Fritos." Ew. Here's hoping fellow celebs take Ginnifer's lead and invest in some mouthwash stat.
Ever since Ginnifer got her adorable pixie, she's been the star of quite a few of our best hair roundups. Turns out the cut was her idea. "I had short hair when I was younger, and I grew it out to have a wider aestheic range as an actress." But after seeing her publicist with a super short cut, Ginnifer decided to go for it. So what does she think of the look? "It's absolutely more me, which is ironic because I'm extremely girly."
The actress also admits that extra virgin coconut oil is her all-time favorite beauty product, for all of its uses: hair, skin, nails, etc. Considering she always shows up on the red carpet with a gorgeous glow, I'll be stocking up on it today.