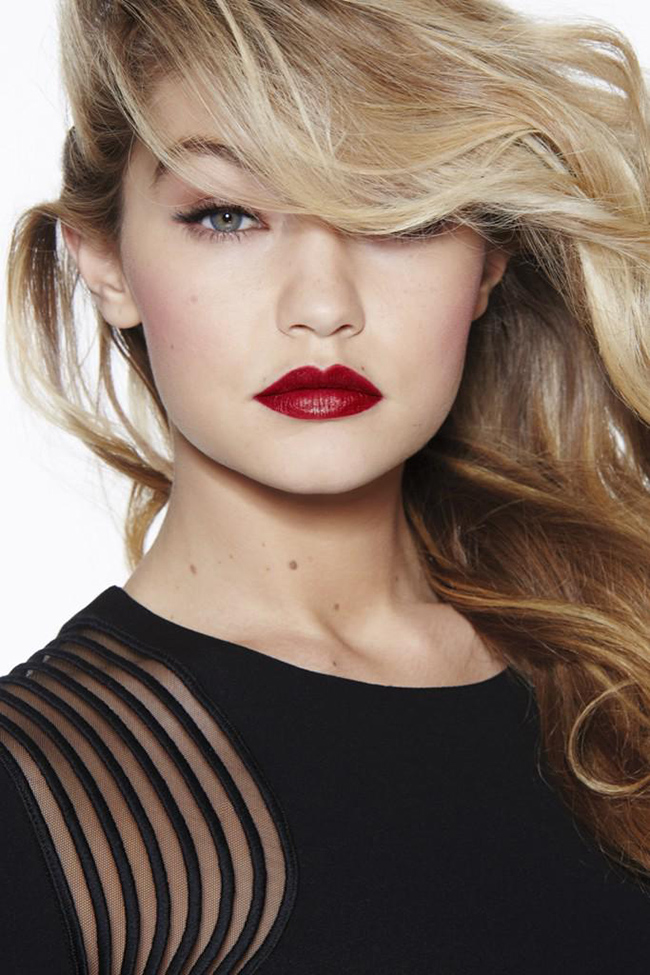 2015 has barely gotten underway, and it's already a big year for Gigi Hadid, the 19-year-old Californian model. After working her way onto nearly every "model to watch" list last year by stomping down the Marc Jacobs, Giles, Sonia Rykiel, Jean Paul Gaultier, Jeremy Scott, and Chanel runways, starring in the Pirelli Calendar, as well as joining the famed ranks of Guess models, Hadid is giving us PLENTY to watch. Hard work clearly pays off because Maybelline has tapped the rising star to be the new face of its brand, announcing it just this morning. She's following in the steps of Christy Turlington, Adriana Lima, Jourdan Dunn, and so many more. Vogue has the scoop:
"Just before New Year's Day, Gigi Hadid received an extraordinary gift. While on a routine visit to her agency, IMG, the up-and-coming model's agent handed her a present to unwrap. Inside the box was a contract finalizing Hadid's role as the newest face of Maybelline.
Recalling the moment over the phone to Vogue yesterday, her excitement was palpable. After all, signing with the iconic American beauty house represents a career milestone for the 19-year-old Californian—but it also brings her full circle. 'In middle school, I wasn't allowed to wear makeup,' she explains, 'I secretly bought Maybelline's SuperStay 24HR concealer at CVS. I thought it was the coolest thing in the world.'"
MORE: Meghan Trainor is All About Clinique
"Being a Maybelline New York spokesperson means more to me than anyone can imagine; it doesn't seem real! It's the most incredible feeling and is a dream come true," said Gigi. "I feel so honored and humbled to be a part of the iconic brand I grew up with, and I am very excited by this opportunity."
We're excited to spot the model interspersed between our favorite TV shows, in what no doubt will be memorable makeup ads like for this Maybelline mascara with former Maybelline girl, Sarah Michelle Gellar.