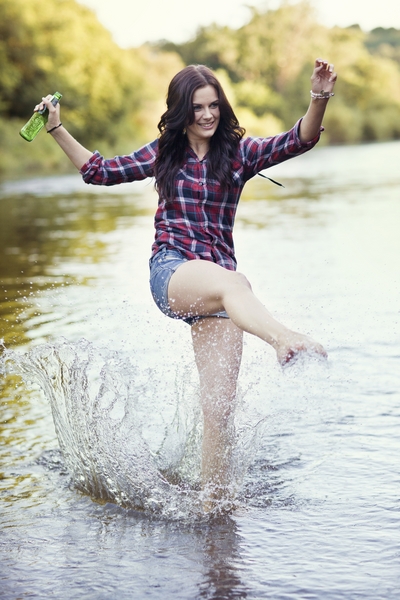 So bikini season is about 3 months away. I know, I know…deep sigh. It's time to start thinking about getting your bod in tip-top shape at the gym, but don't forget to also pamper skin, as well. Cellulite is the devil, and although we can't totally rid ourselves of this evil, we can at least rub on a few products to diminish its appearance.

I've tested out a few scrubs, creams and gels and have found a couple of faves that will help my "situation" appear smoother at the beach. After what seems like a lifetime of squats and lunges that I tend to do with my militant trainer Lauren Goldberg, I have been using Pacifica Kona Coffee & Sugar Detox Whole Body Scrub ($28, Sephora.com) in the shower, so I can literally have my coffee cake and eat it, too. Okay, so maybe I can't eat the sugar, but I can at least rub it all over myself. I also love using Sephora's Cellulite Massager ($16, Sephora.com) to rub into my problem areas, which helps stimulate blood flow and blast the bumps away.

After drying off, I massage on REN Clean Skincare's Body Contouring Anti-Cellulite Gel which contains pepper rose spice, caffeine, red microalgae exsudate and escin. These ingredients basically translate to a natural gel that encourages the breakdown of cellulite, toxins and helps stimulate circultation and tonicity. Ah…yes please.


Last but not least, the great cellulite cloak of invisibility is always a good self tanner. I'm loving the tan-in-a-can style Bliss A Tan For All Seasons ($36, Sephora.com) which has been used as a secret cellulite camouflager in the Bliss Spa treatment rooms. Ssshhh….
As an established makeup artist, many beauty brands send me samples of their latest products for consideration. I only write about the items that I truly love and I always abide by Daily Makeover's Editorial Ethics Pledge in each of my Positively Beautiful posts.