Head scarves are quite possibly the most versatile accessory. They can be worn tied at the top, Rosie the Riveter style, or fully covering the head. The latest trend to hit the runway and red carpet is turban-like head scarves.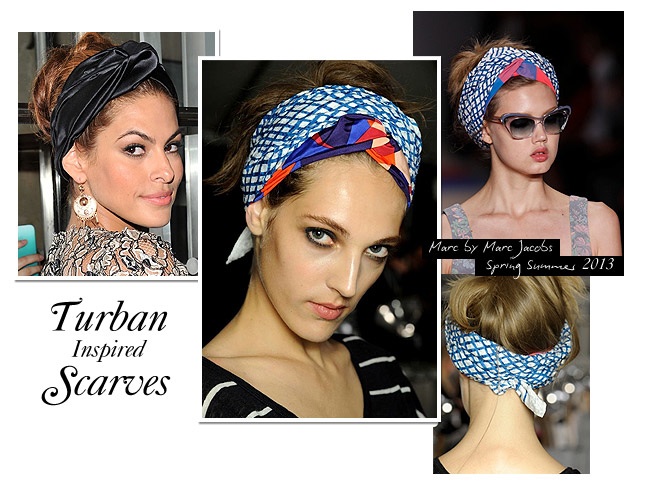 Models donned the look at the Marc by Marc Jacobs Spring/Summer 2013 show. Redken Creative Consultant Guido shares how to get the same style at home:
Step 1: Start with damp hair and spray Guts 10 Volume Spray Foam ($16, Redken.com) throughout. This will give it some texture and ensure that when it's pinned up, it will stay.
Step 2: Rough dry hair while brushing straight back with a boar-bristle brush.
Step 3: Wrap fabric headband around head tying at the nape of the neck.
Step 4: Gather hair into a loose ponytail and secure with an elastic four inches from the ends of the hair.
Step 5: Fold the loose ponytail up into a messy chignon and pin with open fasteners.
Step 6: Mist entire style with Fashion Work 12 Versatile Working Spray ($16.50, Redken.com).
Will you try this trendy new style?