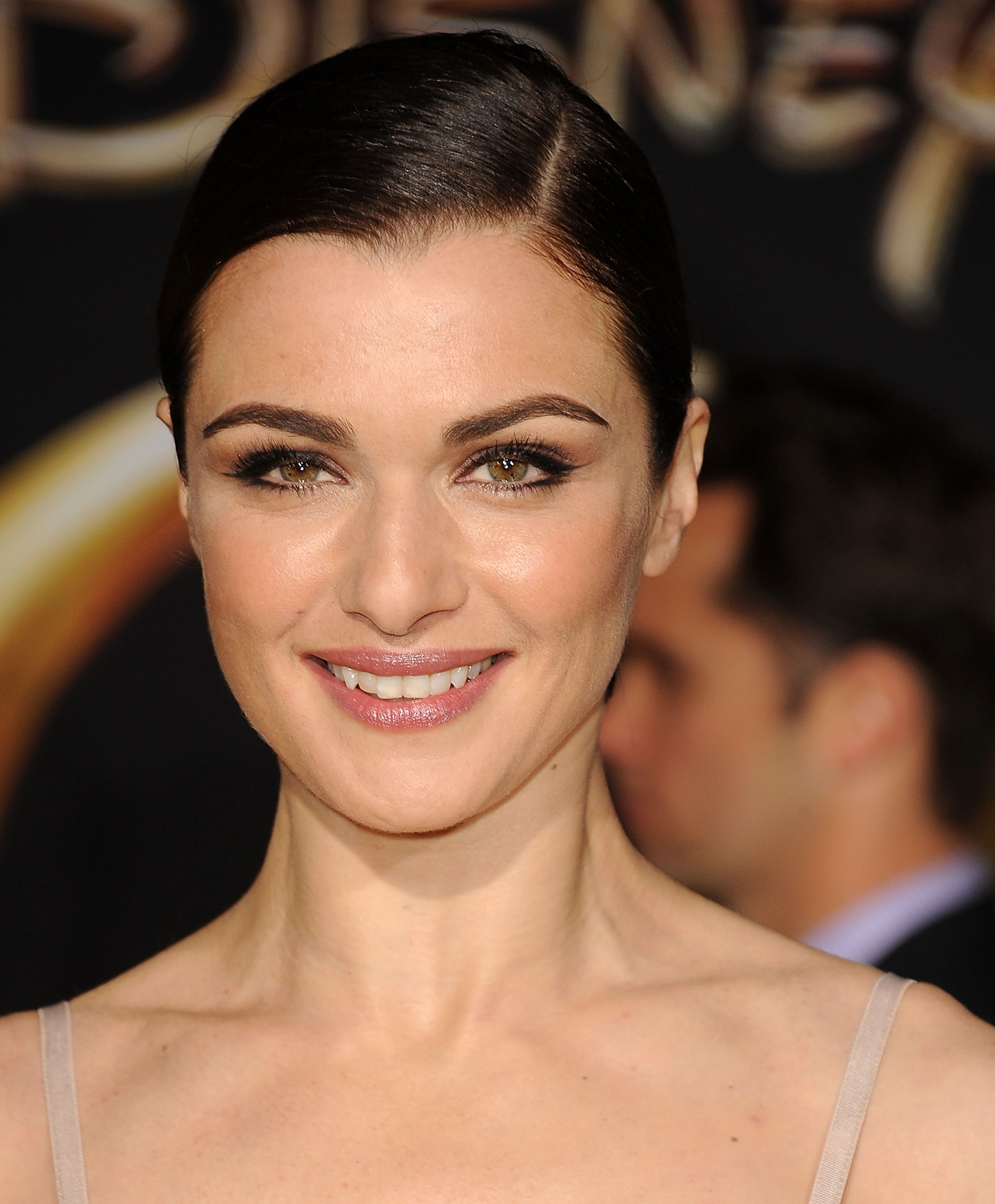 Rachel Weisz kept her beauty look relatively simple last night at the premiere of Oz The Great And Powerful, and we're really loving it. Hair stylist Ben Skervin created the modern, sexy bun for Weisz using a few key steps and products:
Step 1: Mist hair with a heat protectant spray, like Vidal Sassoon Pro Series Heat Protect & Shine Spray ($3.99, target.com), before blowing out with a large round brush. This will ensure hair is smooth and frizz-free.
Step 2: Once hair is completely dry, use a flat iron on the roots and mid-lengths of the hair for a glossy finish.
Step 3: Use a comb to create a deep side part.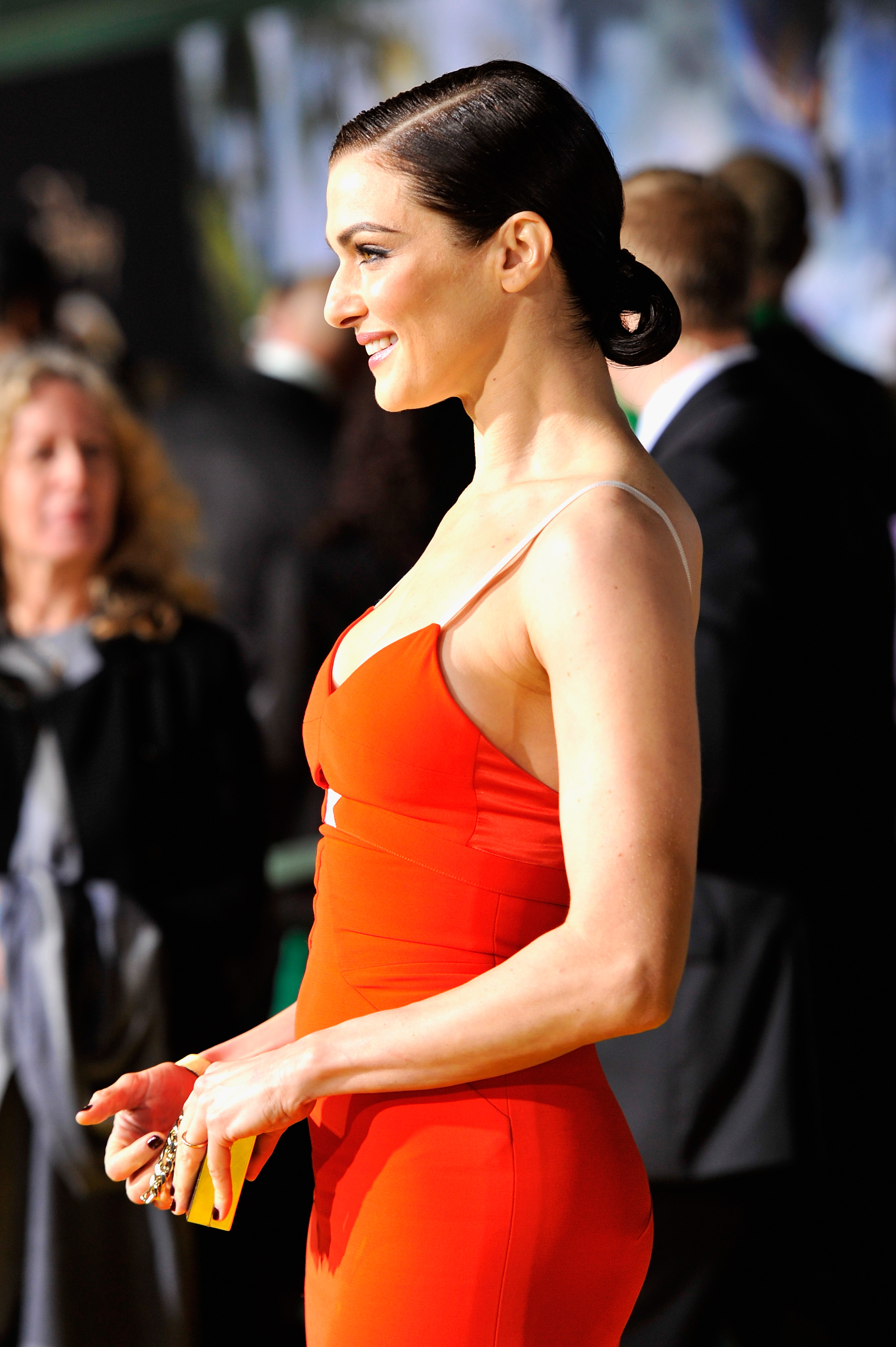 Step 4: Apply Vidal Sassoon Pro Series Extreme Smooth Combing Crème ($3.99, target.com) over the surface of the hair and tightly brush the hair back into a low ponytail.  Use a hair band to secure the ponytail in place at the nape of the neck.
Step 5: Comb a small amount of gel  through the ponytail to keep the hair together. To create the looped circular bun, start at the bottom of the ponytail and roll the hair underneath it until it reaches the base of the ponytail. Secure the roll with bobby pins.
Step 6: Finally, smooth gel over the top of the hair for a super shiny look, and finish with hairspray to smooth any flyaways.
Read more: Get The Look: Rodarte's "Rocker Princess" Braids