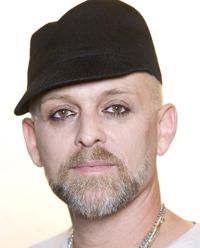 Think you can't recreate the looks of your favorite celebs? Think again. Guest editor, celebrity hairstylist and Pantene global ambassador Danilo shares his best beauty tips on how to score the hairstyles you love, straight off the red carpet. Danilo has worked with some of the biggest names in Hollywood, including Anne Hathaway, Penelope Cruz, Heidi Klum and many more.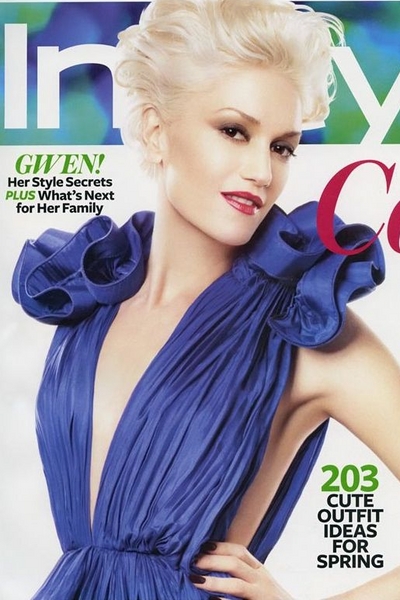 Photo: © InStyle
My dear friend Gwen Stefani is a cool, chic trendsetter, so naturally I was ecstatic to style her for the InStyle April 2010 cover and photo spread. Our shoot inspiration came from a palette of film noir meets Hitchcock blonde mixed with street chic.
The mood on set was very ambitious; the production design and lighting was of such high caliber, it felt like we were shooting a movie. We worked from dawn to dusk but as much as it was a go-go-go type of day, Gwen and I were immersed in the creative process, inspired by each other and the surreal set we found ourselves on.
It's playtime when Gwen and I get to collaborate and we were both feeling an updo for the cover. This hairstyle is a mix of 80s meets pompadour meets contemporary. The shine and volume in Gwen's hair alluded to her feminine side, while the short length and pushed back style gave her an edgy, androgynous feel that she does so well. Gwen isn't the only one who can pull this look off, you can too.
To get the look, first make sure to wash and condition your hair with Pantene Pro-V Beautiful Lengths Shampoo and Conditioner. Then use a smoothing crème and a volumizing root spray to create a good base for your style. I like Pantene Pro-V Restoratives Frizz Control Ultra-Smoothing Balm and Pantene Pro-V Volume Root Lifter.
Pull hair loosely back and fold under to make it look like your hair was cut to look that short (like an 80s cut). You can use bobby pins to hold the hair back in place. You don't want it to look like a tight updo or a severe French twist. Once you have it secured, you can pull little pieces out around the top to give it that fun, flirty look like Gwen has on the cover. Finish with a long-lasting hold hairspray like Pantene Pro-V Texture Hairspray.