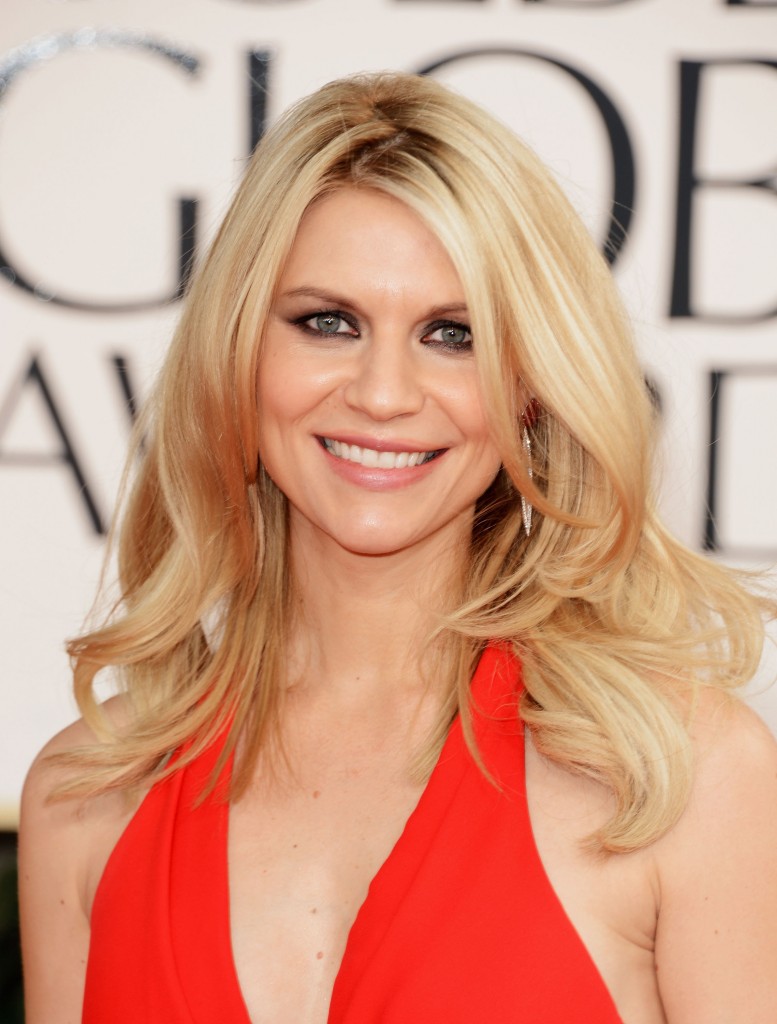 We had a hard time taking our eyes off Claire Danes at the Golden Globes. Not only did she get her post-baby bod back at an alarming rate, but her gorgeous eye makeup had us desperate to get the tips from makeup artist Matin Maulawizada, global artistry director for Laura Mercier.
"I decided to go with a smoky eye and not a red lip since the dress was so red," says Matin on choosing makeup to go with the Homeland actress's Versace dress. Read on to discover how to recreate the look at home:
Step 1: Apply Laura Mercier Caviar Eye Liner in Black ($22, lauramercier.com) on the top lids and under the eyes. According to Matin, this will "create depth and shape."
Step 2: Next, use a flat eye liner brush to apply cake eye liner to the upper lash line. This will help "deepen the lash line," says Matin.
Step 3: Take the Laura Mercier Kohl Eye Pencil in Black Gold ($20, lauramercier.com), and apply it to the inside of the eyes.
Step 4: Finish with multiple coats of mascara. Make sure to let it dry in between applications.
Will you attempt this stunning look?