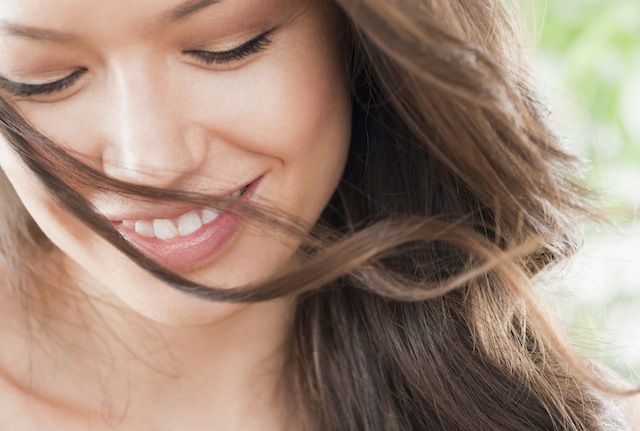 Through all of our handy beauty products, we enhance and improve upon our features that we were born with, and play up the ones that we wish had a bit more prominence. So that saying "fake it until you make it" can really ring true in the beauty world – if you want fuller lips, make them; bolder brows, create them; and a contoured jawline, contour it! In this column we'll teach you the tips and tricks to tweaking your features and "faking it" until you "make it." 
Every girl dreams of having hair that will make even Rapunzel herself jealous of your locks. When looking to grow out your hair, or being in between haircuts, the length of your hair is constantly on your mind. Of course, without the help of extensions this can be a little tricky to do.
We have come up with our top tips to get you and your hair to longer places. Without using any hair pieces or extensions, we have some tricks and tips up our sleeves that will dramatically make a difference in the way your hair looks. Read through our suggestions and let us know in the comments below which one you're going to try first!
The Ponytail Trick:  By creating an illusion using two ponytails, your hair can grow in the matter of seconds. First, section off hair and create a pony right in the back of your head.  Make sure this section has a bit more hair. Next, take the rest of your hair and put it into a lower pony right underneath the other one and cover it with the hair of the first tail. Your hair will look miles longer.
MORE: Fake It Until You Make It: Bronze Glow
Scarves Are Your Friends:  Often times just by adding a simple scarf around your neck, your hair can appear longer.  They can be a great additions to any outfit and make your hair look longer. Time to bulk up the scarf collection!
Keep Things Straight:  If you have curly hair especially, straighten hair for a longer length. Even girls with straight hair should use a flat iron to increase length because it will diminish a ton of frizz that could add length to your ends!
Layers:  When getting hair cut, go for a little bit of layer throughout the hair.  This will show off the longer pieces of hair that you have and allow for them to stand out. Especially when creating hairstyles, they will naturally look longer.
Half Up, Half Down:  Even with the shortest of hair, this look is great for making your hair look like it has more length.  Just section off two pieces of hair and ponytail the top half by the crown of the head for a chic look.
Image via Blend Images – JGI/Jamie Grill