Doesn't it just drive you mad when you go out to restock your favorite beauty product just to find that it's been discontinued or is out of stock? And you just found it to replace the last product you loved that was eliminated. It is so frustrating!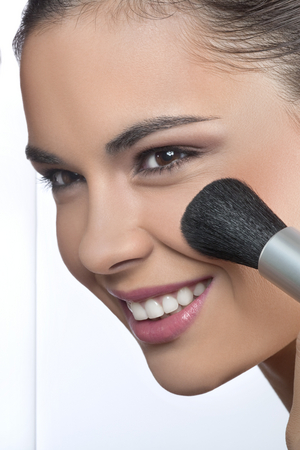 The good news is that with all the social media outlets like Twitter and Facebook and many companies offering these outlets for customer feedback now you can do something about it. Be proactive and give just a moment of your time to reach out to these social media portholes, which can light a viral fire that will gather heat and burn so brightly that you can all make a real difference when it comes to which products stores and websites will carry. Next time you try and find that product, you and many other women who feel the same way might have inspired the company to bring it back.
In the meantime, there are great companies like Three Custom Color Specialists where you can send that one favorite lipstick that was discontinued years ago to be perfectly matched. Never be sad again if you can't find that perfect green shimmer eyeshadow that doesn't exist anymore—because now it can. This great website offers you a huge back log of discontinued products that can be matched. You can also send in a sample, so if there is just a dollop of shimmer left on the bottom of that gloss tube, save it and send it in. You can also create your own shades; for example, if you have that perfect purple eyeliner you wish was just a tad more amethyst, here is your chance for perfection. So whether you fight for your beloved products to return or create a clone, you can always get what you want.


Try on makeup in the Makeover Studio!
As an established makeup artist, many beauty brands send me samples of their latest products for consideration. I only write about the items that I truly love and I always abide by Daily Makeover's Editorial Ethics Pledge in each of my Positively Beautiful posts.