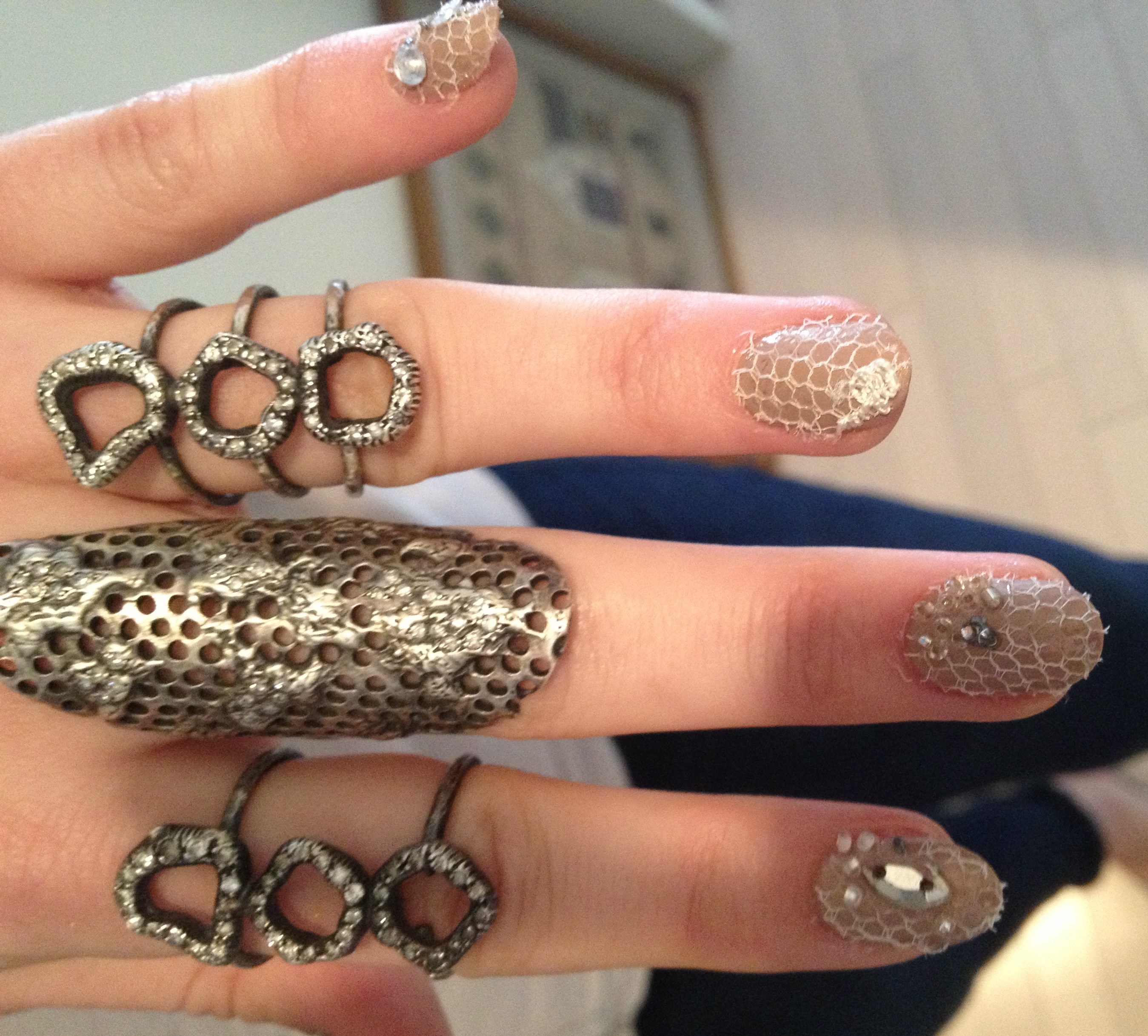 On the red carpet at the Met Gala, most celebrities didn't really understand the whole "Punk: Chaos to Couture" theme happening, but Emmy Rossum absolutely nailed the look. Wearing Donna Karan and sporting an epic smokey eye, Emmy went all out for the occasion. The best part of her look in our eyes, however, was her insanely amazing lace nail art created by Katie Hughes, Global Color Ambassador for butter London. We got all of the details on Emmy's nails, and below is the step-by-step guide to getting the look yourself.
Katie began by painting Emmy's nails with two coats of butter London's Yummy Mummy, followed by one layer of butter London P.D. Quick Dry Top Coat. Next, she cut individual pieces of lace to perfectly cover Emmy's nails, placing them down on the wet nails and allowing them to dry into the polish. Once dry, Katie placed glue on random spots on the nails where she would later adhere crystals, then placed the crystals.
Katie told us, "Emmy knew she really wanted to incorporate the fabric from the dress somehow, but with a twist that gave it an unexpected edge. Together we decided to use a fabric and the stones to create a nail that was both delicate and edgy. It looked awesome." Donna Karan supplied the extra lace for the nails, plus the individual crystals also used on the dress.
Courtesy Image