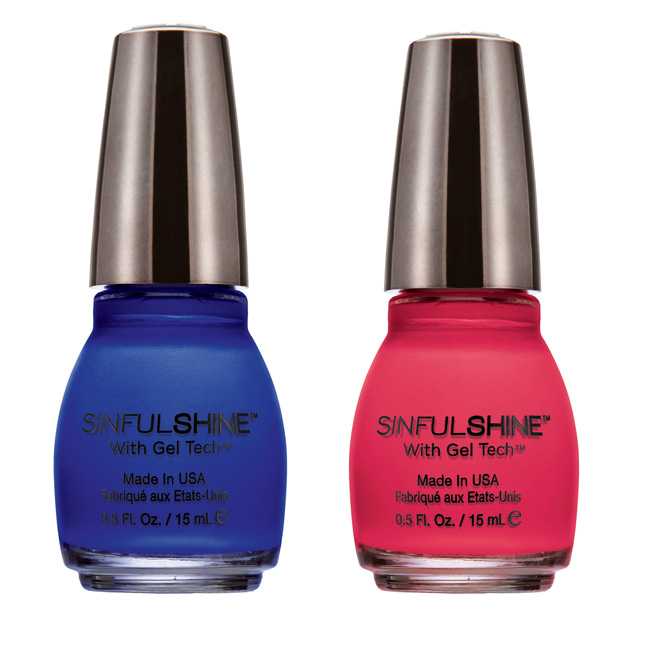 Occasionally we come across a product that bestows an immediate glow, changing our look (for the better!) in an instant. Since we'd be remiss to keep them to ourselves, we highlight these genius finds in our Instant Makeover series.
With vacations and pool parties galore to attend, a long lasting manicure is crucial this time of year. While gel manis can get expensive and kill your nails (plus, the at-home kits are hit or miss), I've recently become obsessed with Sinful Shine ($2.99, sinfulcolors.com), a new long-lasting polish formula from Sinful Colors. This new glossy, high-shine collection is formulated with Gel Tech technology, but doesn't require time under an LED light. The self-curing polymer formula dries thick and glossy on its own. (And it dries super fast, I might add). The 31-polish collection is complete with both bright summer shades and subtle nudes and grays. Because of the shine, you don't need to add a top coat, but I recommend applying one for longer-lasting color.
My manicure lasted 5 days without a chip. For regular polish, that's longer than normal without chipping, but for gels that's a little on the short side. So if you want a two-week manicure, make the extra effort and head to the salon. If you want a week's worth of color without the hassle, pick up a Sinful Shine at Walgreens.
Read more: At-Home Gel Manicures: Are They Worth It?