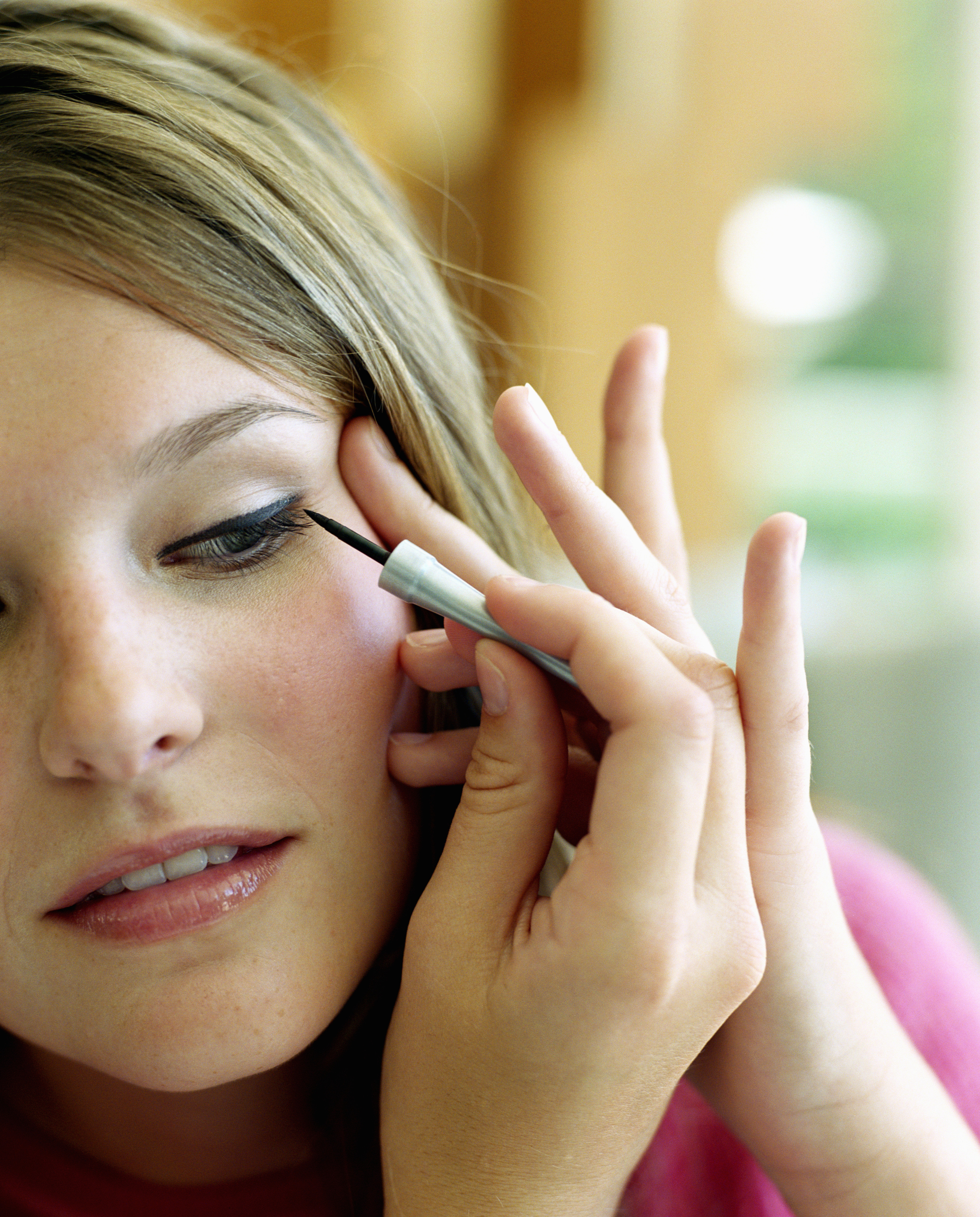 Some eyelids just weren't made for shadow. We've tried every primer in the book, but formula after formula, nothing's done the trick of making our shadow stick for more than a fleeting second. We put it on in the morning, and by afternoon it's up in our crease like that's its manifest destiny and it will not be denied. We'd be mad, but it is what it is and we'd just started to make our peace with it — when gel liner came onto the scene and turned our lives upside down.
MORE: 10 Things No One Ever Tells You About: Liquid Eyeliner
So yes, we're exaggerating. But we only hyperbole what we love, and Nars' Eye Paints have made a huge difference in what we thought possible. Marketed as a "rich, hyper saturated pigment that can be used as an eyeliner or all over eye color," we actually first tried applying Eye Paint as an eyeliner, but accidentally put too much on (and so went the story of our lives). Lo and behold, it stuck for the better part of the day, far longer than any eyeshadow had lasted before.
MORE: The Newest Liquid Eyeliner Tools for Statement Eyes
Desperate times call for desperate measures, and although we've always kind of skimmed over gel liners' multi-use claims, if your eyelids are similarly troublesome, it's time to take a second look. By pairing the long-lasting quality of gel eyeliner with the rich pigmentation of eyeshadow, they've opened our eyes to the possibilities of liners-as-shadows. And with brands like Laura Mercier and Becca offering highly pigmented cream and gel liners in shadow-esque colors like eggplant and ivy, the options for the oily-lidded have grown, if you're willing to venture off the beaten path. As every other shadow's shown us, we've got nothing to lose—at least by midday.
Image via Kate Powers/Getty Images