I don't know about all of you, but I am currently mourning the loss of summer. Yes I love fall, and yes there is something inherently special about Christmas in New York City, but let's be real: Everyone looks better tan and I'd rather be wearing flip flops than my 5″ Brian Atwood pumps.
I also have a hard time transitioning because with the cooler weather comes drier skin. I shared my dry skin woes with you in this post and still, the problem persists. No matter what I do: Sleep with gloves and hand cream, lather up in body cream before bed and in the morning—my skin seems to always remain dry. I'm hoping that Fresh can help me this season.
Fresh Seaberry Restorative Body Cream is the latest and greatest from the innovative skincare brand. Here's what the ultra nourishing cream is power packed with:
Seabuckthorn oil, a powerful antioxidant rich in omegas 3, 6, 7 and 9 that restores, protects and softens the skin.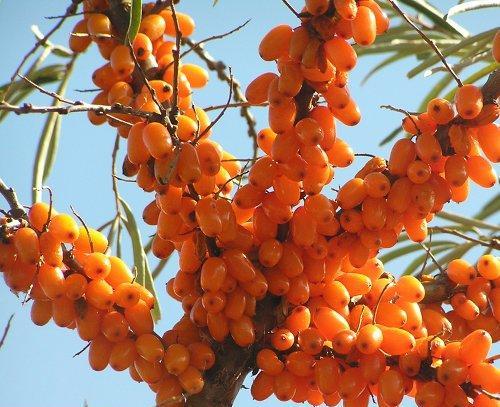 Seabuckthorn
Cranberry seed oil which helps maintain the skin's elasticity and smoothness
Sea lavender helps to calm and soothe dry skin. It also lends it's fragrance to the cream.
Not only does this cream have a rich, luxurious texture, it's also 100% Paraben free.
Seaberry Restorative Body Cream 240ml – $28.50
www.fresh.com