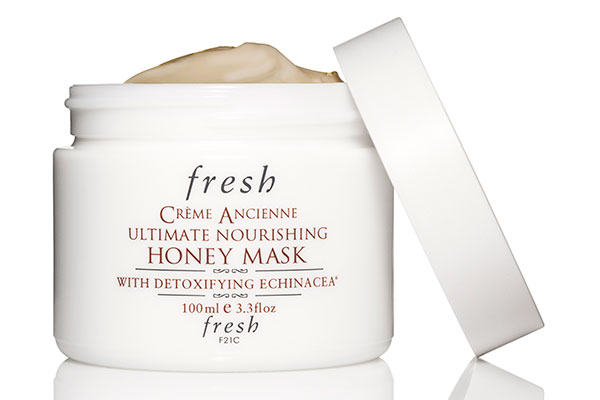 At Beauty High we constantly have new products crossing our desks and are always on the hunt for the next best thing. "The One Thing" is our way of sharing with you that must-have product that you need to introduce to your lives right now, whether it's from a drugstore or a department store.
When a mask is set on our worn down faces, it's like magic how the soothing coat of cooling, nutrient packed ingredients just ease away those anxieties of having to balance work and play in our everyday lives. Fresh is already tried and true for products that are nothing but good for you, and each time a new product is introduced, we fall in love all over again. Their ornately named sub-line of Cremè Ancienne continues the tradition with the inclusion of a new facial in a jar item, the Ultimate Nourishing Honey Mask, that promises a "How did you get that?" glow.
MORE: DIY Facials: 8 Sheet Face Masks to Try Now
What Makes It Different:
Its solid consistency means once it's on, it stays on, and it's good to go for a guaranteed six hours of hydration.
With skin-loving ingredients like pure Honey and Echinacea (plus shea butter and meadowfoam seed oil) in the mix, you feel rejuvenated from the inside out. Then you'll see the (immediate) results of glowing skin with improved elasticity.
The formula was inspired by the recipes used for generations to prevent and condition wrinkles and skin issues. Specialists for Fresh have developed this product to get to that much sought-after result of long-standing moisture.
MORE: 10 Weird Beauty Tricks That Really Work
Why It's The One Thing:
Fresh has always delivered with its products, but they may have just outdone themselves with this at-home luxury treatment that feels like the greatest house call ever in recent memory for our thirsty skin. Ingredients we can pronounce and smooth results we can see in the same day? We'll drink to that.
Where to Buy: Fresh Cremè Ancienne Ultimate Nourishing Honey Mash, $130, Nordstrom.com