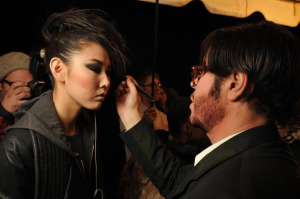 I don't have to tell the makeup obsessed gals that you are about what a legend François Nars is. For beauty junkies, his technicolor makeup products are the cosmetic equivalent of baseball cards. I recently had the chance to sit down with this superhuman talent and pick his brain about everything from how he keeps track of his inspired product names to his favorite makeup item of all time.
Daily Makeover: What is your all-time favorite beauty look you've ever created?
François Nars: My first favorite look is one that I brought back: False lashes. Twenty years ago, when I worked a lot with Steven Meisel, I brought back a very 1950s and 1960s eye liner effect. That was a time when you wouldn't see many false eyelashes. Mascara, yes–lashes, no. Another favorite: The ones I created for the Marc Jacobs fashion show in February 2009–a myriad of night clubbing visages. That was a great show and it was so much fun to create the makeup concepts for it.
DM: What the trick to creating a bold lip look?
FN: I stay away from rules. Rules get boring. You know? Too cliché. You can do a smokey eye and a red lip. It reminds me of the Helmut Newton photos from late 1970s early 1980s. There was no blush, just a deep-hued eye and strong lip. Helmut didn't like blush. The application is all about the way you adapt it. Some women look better with a pale lip, so it's more about what the woman individually can get away with. Get creative. Makeup is a way of expressing yourself. Try something else in front of the mirror. Simple as that. It's my goal to give women more freedom.
DM: What is your favorite eye shadow for creating a smokey eye effect?
FN: I like the dustiness of the NARS Cosmetics Brume Eye Shadow Duo. It almost looks bad in the pan, but on, it looks foggish and fantastic. It makes the eye pop, particularly if you have light eyes. Strong, obvious colors don't necessarily do that.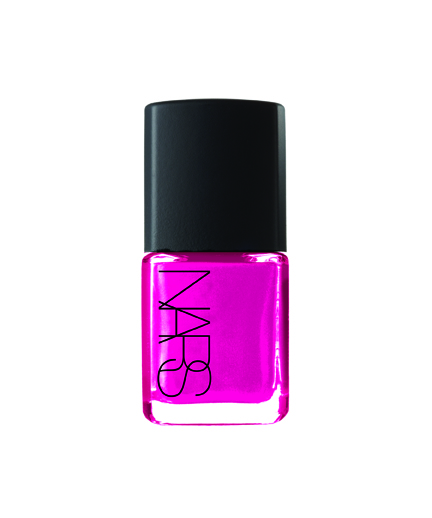 DM: What's the story with your Schiap lipstick and nail polish shade? Why do you think it's so iconic for your brand?
FN: It's named after Elsa Schiaparelli, the designer who's also the grandmother of Marisa Berenson. She invented the shocking pink in the 30s, which propelled her to fame. "Schiap" was her nickname. We worked hard to make it as close as possible. It's a bright bright bright pink–not Barbie pink, nor Pepto Bismol pink.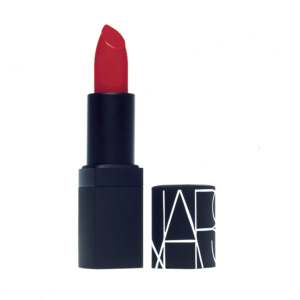 DM: What is your go-to red?
FN: NARS Cosmetics Semi Matte Lipstick in Jungle Red is my favorite. Even if it stops selling, it should remain. That name is so iconic because of the movie The Woman. NARS is the only one with that name. Jungle Red Lipstick launched with the original 12 NARS lipstick shades at Barneys, which were the original pieces of the line. It is a signature NARS red–stocked with rich, intense pigment and a semi-matte finish, it is a classic, perfect crimson.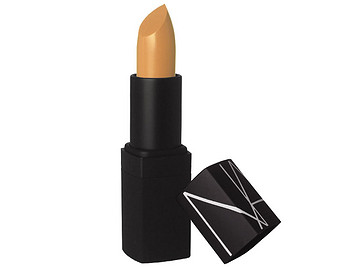 DM: What is your single most-used makeup item?
FN: NARS Cosmetics Satin Lipstick in Honolulu Honey. This beigey-nude shade has been used in countless shoots, shows and ads. This shade also launched with the original 12 shades at Barneys. It is a perfect warm nude because it has just the right amount of yellow and pink. The combination of shades along with its sheer finish makes it ideal for all skin tones.
As one of the web's largest beauty sites, DailyMakeover.com constantly receives products from beauty companies for editorial review. Please read our Editorial Ethics Pledge if you'd like to know how we select products to feature.