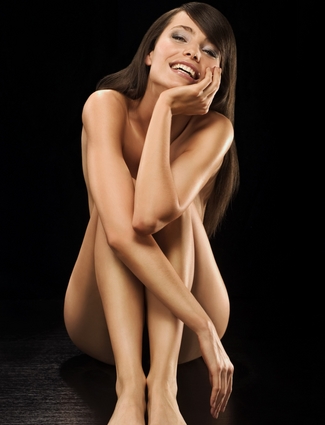 It seems more and more news stories feature women in precarious situation in the buff. As beautiful as a woman's body might be, there are certain situations that just don't lend themselves to nudity. Here are just a few things we'd rather not do naked.
1. Take Public Transportation
This past weekend New York celebrated their 11th annual No Pants Subway Ride. For those who have never heard of this tradition, it is exactly what it sounds like. New Yorkers wake up and shove their way onto the busy subways…sans pants! If you've ever ridden a subway here, then you understand why this goes on the list of things we would NEVER do naked. Nothing as dirty as the New York subway system should ever come near a lady's private parts.
2. Play Basketball
News recently broke that ex NBA star Dennis Rodman will be starting a women's topless basketball team. After our first response of "Ouch," we wanted to learn the motivation behind Rodman's newest venture. He told reporters, "I don't know too many men that don't like a good-looking woman running up and down around the court." We think Dennis might be underestimating the role a good bra plays in a woman's bust. Without any support at all, we're thinking topless basketball will look more National Geographic than Baywatch.
3. Serve Coffee
Baristas in Everett, Washington were charged with multiple counts of prostitution in 2009 for flashing customers at a drive-thru coffee shop. The women were charging up to $80 to serve up cappuccinos and show their intimate bits to customers! While we can appreciate a woman wanting to earn extra spending money, we don't think scalding hot beverages and nudity mix.
4. Frolic With A Teenage Son
Model Stephanie Seymour may have not actually been nude, but she looked it in a light pink bathing suit in 2011 when canoodling on the beach with a younger man. The disturbing part? The younger man was her 17-year-old son. As they ran around the beach, photographers snapped photos of them kissing on the mouth. A few pictures even showed his hand roaming up to his mother's breast. When the photos surfaced, Seymour's son defended the PDA, saying they have an extremely close relationship. We're pretty certain Oedipus said the same thing!