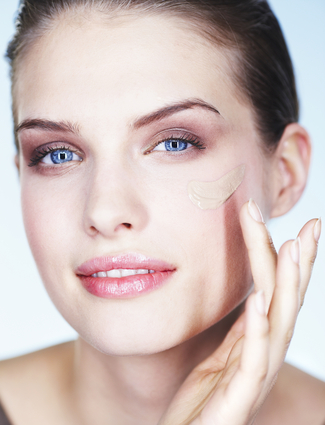 I'm always teaching women how to enhance their natural beauty, and starting with a flawless canvas is the secret to creating the best possible you. Finding the right foundation that sets the stage for your own personal beauty show can be challenging, but with a wide range of super natural formulas these days, you can look like you're not wearing a stitch. I road tested a few sheer light foundations to see which ones looked the most natural and stayed in place all day.
1. Natural Beauty Inspired By Carmindy Your Skin Makeup ($12.95, Drugstore.com)
I helped create this fab formula to mimic the skins natural texture, while infusing it with good-for-you ingredients like cork oak, olive leaf and papaya to help nourish the skin while covering imperfections.
2. NARS Sheer Glow Foundation ($42, Narscosmetics.com)
This is the next one to hit my list, as it blends on silky smooth, leaving a bright and radiant finish.
3. Revlon's Photoready Airbrush Spray Mouse Makeup ($11.19, Drugstore.com)
This is a great drugstore find that goes on light as air and contains photochromatic pigments to help minimize the appearance of flaws for an even, pore-less look.
4. Make Up For Ever's Face & Body Makeup ($40, Sephora.com)
This foundation is in most makeup professionals' kits and is often used on models during photos. The sheer formula creates a barely-there finish, while keeping the skin dewy looking.
5. Smashbox Camera Ready BB Cream
BB creams are all the rage right now and with a blast of primer, sunscreen, tint, brighteners and age fighting ingredients, it will give you a fresh look in one easy shot. I'm loving this one.
When it comes to finding the right shade. you always want to apply the foundation along your jaw line and then step outside to look at it in direct sunlight. Never buy one under the artificial lights in makeup or department stores, because when you get it home, it might not be the right shade. For drugstore buys, ask about their return policies and buy the two shades that look closet to your skin through the package. Return the one that does not match when you see it in the light of day.
As an established makeup artist, many beauty brands send me samples of their latest products for consideration. I only write about the items that I truly love and I always abide by Daily Makeover's Editorial Ethics Pledge in each of my Positively Beautiful posts.