Skin care expert Suki Kramer shared useful (and surprising!) tips for protecting your skin from the sun. And no, it doesn't involve the latest sunscreen. instead, she told us what foods we can eat to enhance skin's SPF.
Best Summer Beauty Bargain Buys
Dark Chocolate
Twist my arm right? This delicious treat is full of flavones, which are antioxidants that improve skin texture and offer strong resistance to UV rays. Keep your intake to 1 1/2 ounces a day.
Green Tea
The drink releases potent antioxidants, also known as catechins, with anti-inflammatory properties, so drinking two cups a day may help prevent skin cancer and reverse overexposure effects. The antioxidant pore decreases as it cools, so sip while hot.
The Best Way To Fight Acne This Summer
Sweet Potatoes
Rich in vitamin A, sweet potatoes reduce your risk of developing melanoma, according to a 2012 study in the Journal of Investigative Dermatology. They are also rich in vitamin C, crucial for collagen production.
Tomatoes
They are rich in lycopene, the carotenoid that gives tomatoes their redness, which helps neutralize free radicals that can age you before your time. This fruit is most beneficial when pureed or cooked, so drink tomato juice or eat pasta with red sauce.
---
Suki Kramer, president, founder and for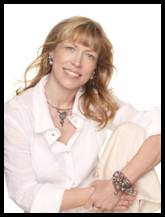 mulator of synthetic-free cosmeceutical skin care line Suki clinically-proven natural solutions, has dedicated her life to the research of how the body processes and reacts to all environmental variables, from food consumption to product absorption. Her passion for efficacious, natural products and ingredients has made her a leader in the healthy skin movement. As a guest editor for Daily Makeover, Suki will share her knowledge of natural ingredients as well provide you with the information you need to make the right decisions about what you consume, both inside and out.