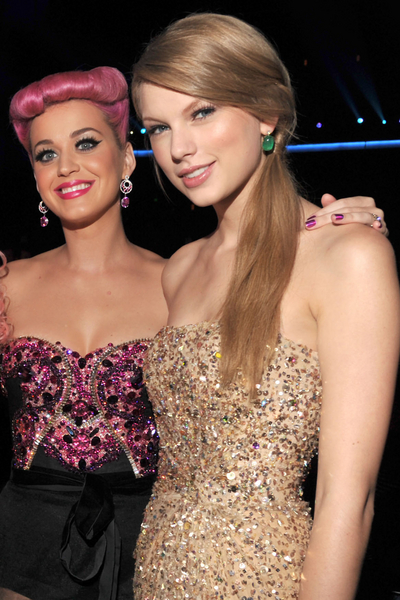 Photo: ©
Lester Cohen/AMA2011/WireImage
Forbes just released their lists of "The World's 25 Highest Paid Musicians" and "The Highest Grossing Actors of 2011." At the top sit some not-so-shocking names like Lady Gaga, Taylor Swift and Kristen Stewart, but there were some big surprises as to who earned more than whom.
Considering some stars also earn money from doing endorsements, coming out with fragrances, and essentially turning themselves into a brand as opposed to a talent, a few stars were able to tip the scales in their favor and wind up raking in the dough.
Check out Lady Gaga's Style Evolution!
Lady Gaga clocked in as the fourth highest-paid musician this year (and the highest-paid female) with $90 million thanks to her massive international tour and endorsements with Viva Glam lipstick from MAC, Polaroid, Virgin Mobile, and more. This year's release of her third album, Born This Way, no doubt helped shoot her to the top of the list. The biggest surprise here was that she beat mega-star Justin Bieber by nearly double (he was ranked at number 9 with $53 million, even with his huge tour, countless endorsements, and biopic film.)
The next two ladies in line were 22-year-old Taylor Swift with $45 million and Katy Perry with $44 million, coming in at numbers 13 and 14, respectively. Both had hit albums and tours this year, but surprisingly it looks like Tay's extracurriculars–like her campaign with Cover Girl's NatureLuxe collection–beat Perry with her Proactiv and Purr perfume campaigns by $1 million.
Another major surprise was how low two of the hottest artists, Beyoncé and Rihanna, placed on the list. Beyoncé wound up in a five-way tie for 18th place with $35 million to her name. And Rihanna only wound up at number 25 with $29 million as a result of her tour, new album and endorsements.
Over on the top grossing actors list, we were shocked to see that only ONE woman made the list. And, it was none other than Kristen Stewart, who came in at number 6 with $633 million. I'm not sure about you guys, but if I had to choose who should represent the crème de la crème of women in Hollywood, this Twilight actress would not make the cut.
What do you think about the Forbes rankings? Tell us in the comments below!