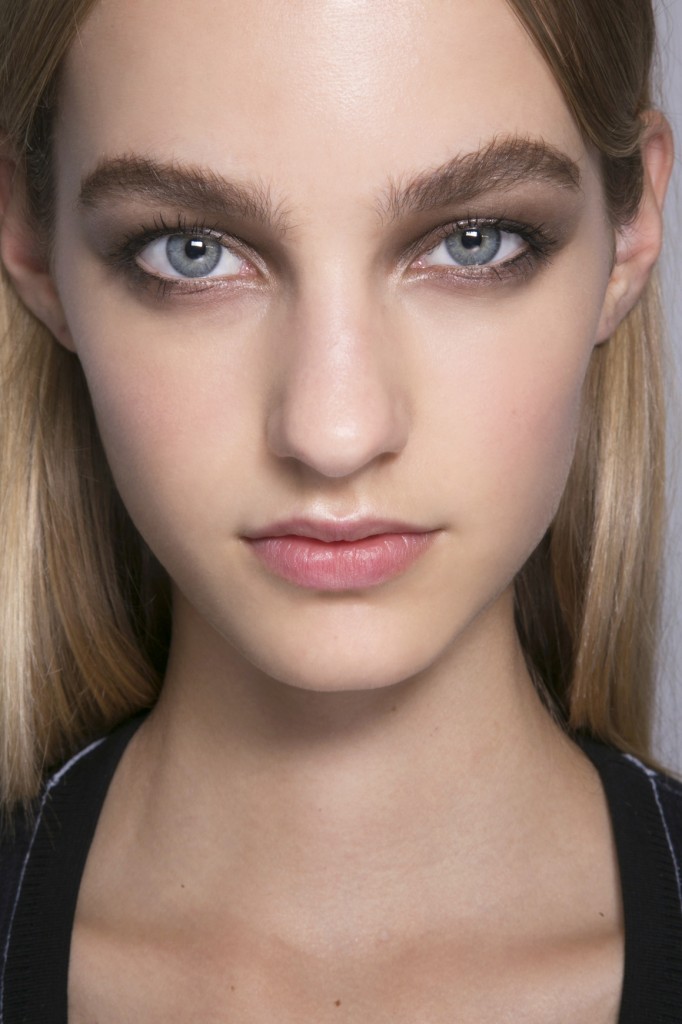 The smokey eye is every woman's makeup Mount Everest: Once you finally achieve it, you'll feel accomplished and powerful, but the journey to smokey eye success is littered with Q-tips and frustration. Don't be intimidated by this look—once you figure out what to do and how to do it, it'll fast become the easiest look in your repertoire. Try these three different smokey eye techniques, from super-beginner to more advanced.
A Hint of Smoke
There's no need to launch yourself headfirst into this look if you're nervous—Rome wasn't built in a day, and neither was a high drama makeup look. If you're testing the waters with this style, try a smudge of rich black eyeliner. Wedge a soft liner into your upper lash line, then smudge it with a Q-tip. The aim here is to go a little overboard, then scale back. You want to make it look like you slept in your eyeliner, cleaned up the edges, and left the house. Try e.l.f Studio Kohl Eyeliner, which is soft enough to blend and comes with a sponge tip applicator at the end.
Colored Smokey Eye
Once you've gotten comfortable with the louche look of smudged eyeliner, kick it up a notch with some color. If black is too harsh or just plain boring, the jewel tones of winter make the look a little more palatable. The good thing about color is that you can go nuts with it and not look like a wayward raccoon. An all-in-one eyeshadow stick is the best for this: We like Laura Mericer Caviar Stick Eye Colour in Sapphire, a beautiful, blackened-blue with a hint of shimmer. Apply it as you would eyeliner, and then smudge it out over the lid.
The Night-Out Smokey Eye
For high drama and full-on glitz, grab an eye palette that has a wide variety of shades from light to dark. The Too Faced Smokey Eye Shadow Collection offers three sets of three shades: a light shade, a medium shade, and a dark shade. The offerings in this palette are mostly matte, with a hint of shimmer, and suitable for all skin tones. To create the classic smokey eye, take the lightest shade and blend it all over, from lash line to brow bone. Then, take the medium color and wedge it into your crease, followed by the darkest color, in a V-shape on the outside corner of each eye. Go over your whole eye with a soft brush to make sure there are no harsh edges, and then apply as much mascara as you can stand, along with a big ol' slash of eyeliner. A nude lip and some blush, and you're good to go.
Read more: The 5 Rules of Smokey Eyes