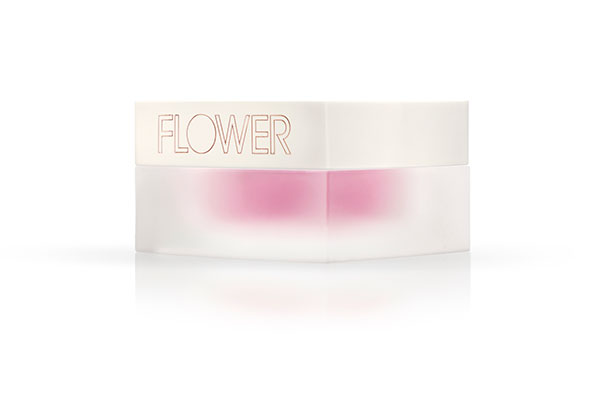 You know how you see the "bestsellers" and "most popular" products in beauty stores, so you of course scoop them up, but then you realize you have no idea how to work them? In "How It Works," we're going to explain to you exactly how to get the best use out of your products, whether they are cult classics or hot off the conveyer belt must-haves. We'll teach you the basics, as well as a few industry expert tips to make sure you're getting the most out of everything you buy.
A pop of color on your cheeks is often the finishing touch to a makeup look, whether it's one centered around the eyes or lips, painted with a product of high impact color. That's why no vanity is complete without blush or a bronzer of sorts– the item that accentuates the apples of your cheeks better than all others. But between the application process or just getting the product's color match to your skin tone, blush can be a tricky (but obviously not impossible) substance to master. It takes time to figure out how to work with different textures, too. Cream-based and powder-based products apply and set on your skin in different ways. So when we came across a product that is packaged as a powder but transforms into a liquid, we were mindbogglingly intrigued. But hey, it really works—and here's how.
MORE: The Best Blush for Different Skin Tones
Product Perks:
One of the most annoying things about powder-based blushes is that it's harder to blend. While this product is packaged as a powder, it transforms into a cream as you apply in on your skin, giving you full range of how much pigment you really want showing through.
And because it applies onto your skin in a light cream texture, you can wear it over foundation—or not—without it looking dry and cakey.
It's only a light powder for a very short-lived time on your hands, so it can be applied with a powder or liquid brush, or basically any tool you use to apply facial products.
It's packaged in a tiny case with a sifter, allowing you to get just the right amount of powder onto your brush before you spread it out into cream, eliminating the mess of applying too much powder or liquid product.
How It Works:
The first step is really deciding what type of finish you want on your skin. This product can be used over foundation or clean skin. It applies in a matte finish, but with medium coverage so that you won't have to worry about TOO much color. With either hands or a brush, pick up some product and apply it to the apples of your cheek, fanning it outwards. If you apply with your fingers, you'll see that it instantly applies like a cream. Continue blending the product out as you wish, and pick up more for a more intense look. It comes in a bright pink or a coral color, which we think would look great with a metallic lid or dewy skin. It's also formulated with oils, so you don't get that annoying downside of having dry-looking skin with a matte finish.
Where to Buy: FLOWER Beauty Transforming Touch Powder-to-Crème Blush, $10, Walmart stores and walmart.com