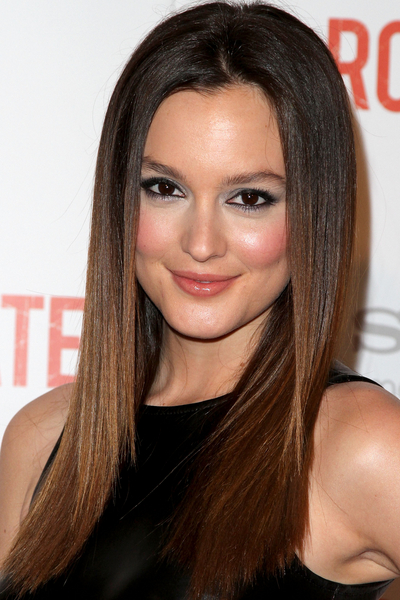 Photo: © Credit: Jesse Grant/WireImage
If you've ever used a flat iron, you're probably familiar with the smoke and sizzle that leads to split and fried ends. Contrary to popular belief, however, you don't need to endure damage in order to achieve the sleek and smooth locks that flat iron addicts crave. Most people have simply never been versed on the proper way to flat iron. Bad techniques live on, and are often passed down from family, friends and poorly trained stylists. Before you pick up a flat iron again, you'll want to read these easy expert tips our friends at Stylelist scored from Misikko stylist John Davis.
Size your section: There's no one standard size to section your hair for flat iron use, as hair thickness, length and iron size all vary greatly. "The goal is to make sure that each and every strand of hair gets even heat distribution. If you choose a section that is too large, the outer portions will get heated while leaving the inner portions unaffected," says Davis. Experiment to find what amount heats all of your strands equally, and then stick to that size going forward.
Smooth, don't pull: "Those who have long been using irons such as the CHI have a tendency to grip the hair and pull it straight, using friction. This method will give you decent results in the short run, but over time, will damage your hair," says Davis. Instead, move the iron slowly yet steadily through your hair, focusing on smoothing the strands instead of tugging down on them.
Don't pass multiple times: "Passing over the same section continuously — like more than three times — damages hair more than using a high temperature setting," says Davis. The perfect degree varies by hair type and condition, but you'll want to experiment until you find a temperature that gives you the desired result in one to two passes. And if you're smoking, you're burning.
Use heat-protective serum: Anytime you flat iron, be sure to prep strands with a heat-protective serum, like those made with jojoba and argan oil. Typically, serums are more effective than sprays because they coat strands in a protective fashion, but be sure to use no more than a quarter-size amount at a time to prevent buildup.
Don't iron wet hair: While it's OK to style hair that is still slightly damp, wet hair magnifies heat to dangerously scorching levels. Too often, people use the flat iron to do most of the straightening work, when in fact, that's the role of a hair dryer. Use your iron as more of a finishing touch to set shine and seal in moisture and sleekness, or else pay the price with badly heat-damaged hair.


Try on Leighton Meester's sleek hairstyle in the Makeover Studio!
More from StyleList
Dip-Dye Hair: Tress Trend
Skinnygirl Skin Care: Bethenny Frankel to Launch Beauty Line
Taylor Swift Unveils Wonderstruck Fragrance