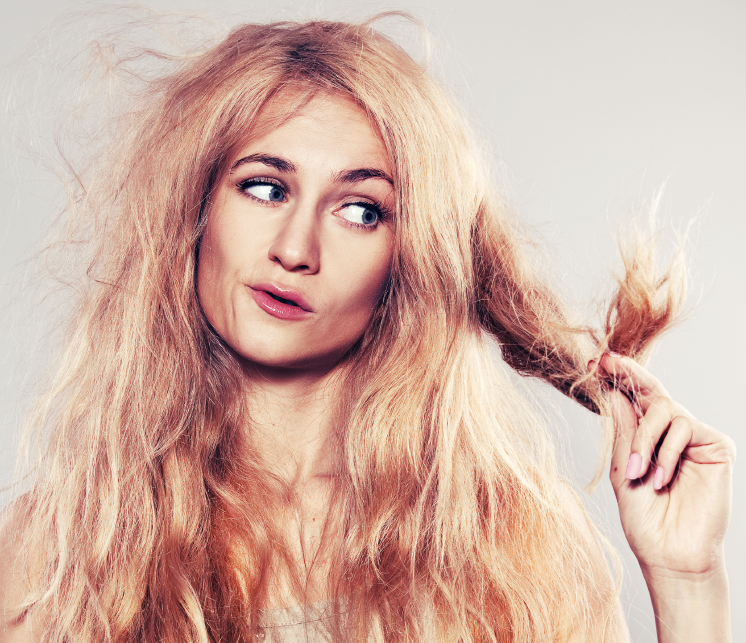 After months of sun and surf (and maybe some over-styling), your hair might look a little weathered come fall. But, the truth is, dry locks are an easy problem to have—you might not even realize that your daily routine is actually keeping moisture at bay.
Luckily, the fixes are easy too: We chatted with George Gonzalez, owner of George the Salon in Chicago, and Fernando Salas, creator of White Sands Hair Care, about eight unexpected ways you might be drying out your hair and got their top suggestions for making your mane look lush again.
MORE: 10 Things No One Ever Tells You About Straightening Your Hair
1. Shampooing: As surprising as this sounds, shampooing too much can lead to hair becoming dry, stripping your hair of the natural oils in your hair, particularly a beneficial oil called sebum. Opt to cleanse every other day.
2. Bare heat styling: One of the biggest culprits for dry hair is not using a heat protectant while you style. The times you do use hot tools, you should always have a thermal spray on hand. Salas recommends his White Sands Gluten Free UnderCover Styling Spray, which we are big fans of—just like its name, it provides undercover, almost invisible feel but is packed with powerful silk proteins and thermal shields.
3. Using the wrong conditioner: Always read the label to see what type of conditioner you are using and always follow the directions. Strengthening formulas packed with a ton of protein should be limited to once a week use. Proteins do make hair stronger, but if used too much and too often, can make your mane's texture feel roughed up.
4. Not using SPF: Just like your skin, hair needs SPF too. Ongoing sun exposure can damage and dry out your hair so always look for products with UV protection built in.
MORE: 8 Masks to Repair Damaged Hair
5. Sulfates: Sulfates are, in essence, detergents. Always look for products that are sulfate free. If your products contain more than two types of sulfates in the ingredients listing, you are stripping your hair even more.
6. Your blow dryer technique: Daily use of a blow dryer can take away your hair's natural moisture. Instead of drying hair right out of the shower when it's super wet, take the time to air dry and style once it is damp. Also, never put the dryer directly against the hair: While many people think this is the way to get your hair extra straight, this can actually do real damage, especially if you're using a metal brush. Pull the dryer a bit away from the brush and don't let it touch the hair directly.
7. Too much volumizer: An easy way to know if a product could be drying is if it's used for volume and hold, like root lifters and hairsprays. If you have a tendency toward dry hair, avoid volumizers.
8. Heating during hair coloring: New hair lighteners can now be used without heat and are way better for your hair. Added heat can open the cuticle, which can leave your hair dry or looking brittle. Therefore, processing your color at room temperature could be beneficial in maintaining healthier hair when you get blonde highlights.
Image via Istock