Of all the braids to signal a nautical notion, the fishtail braid is the clear cut winner. It's got aquatic life built in its name, and because of that, it's a favorite when the warmer weather starts to creep up. But besides all that, the fishtail braid is unique in and of itself because it's not based on or a derivative of the standard 3-strand braid. You only need to section of two sections of hair to do it. Sure, there's some passing from side-to-side, but once you get the idea, it can almost seem easier than a standard plait draped behind your head. It's also a go-to technique to use when you want to wear pigtails, but you're kind of nervous about looking like you're going to skip to school with a lunchbox in hand.
This fishtail pigtail tutorial is perfect for anyone learning to fishtail braid (you're using smaller sections of hair, therefore making it easier to handle) or someone looking to add in a hair accessory, which coincidentally also makes pigtails look chicer and, dare we say, more appropriate for music fest season. Glance over (and over and over and over) the GIF below that demonstrates this awesome look below, created by Judy McGuinness, Senior Stylist of Mizu Salon in New York City.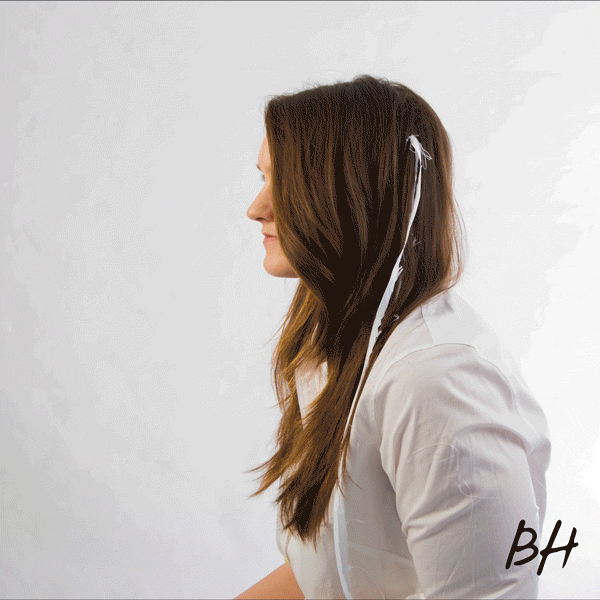 MORE: A GIF Guide to Mastering the Rope Braid
1. Start by prepping your hair with a texturizing spray or a volume mist and gently tease.
2. Part your hair on the side and in the middle in the back—sectioning off two sections on either side of your head.
3. Make sure you have two long thin pieces of ribbon. It should be double the size of the length of your hair, from roots to tip.
4. Take a ribbon and double knot it to a small chunk of the hair near the roots and in the middle on the right side of your head. You want it to look hidden. Repeat this for the other section of hair on the left side of your head—i.e. the other pigtail.
5. Separate the right pigtail into two sections and begin to fishtail braid, passing the ribbon with the sections of hair back and forth. If you want your ribbon to show more, grab just the ribbon and not the hair.
6. Repeat this for the left pigtail.
7. Once you get to the end of the braid, tie it off with a clear elastic. Take the remaining ribbon and wrap it around the base of the elastic, cutting off any excess ribbon you have after.
8. Loosen up the braid by gently pulling on either side.