Not only does the cold weather suck the moisture out of your skin, it can wreak havoc on your hair as well. The solution? Add a hair mask to your routine. Think of it as a facial for your hair — a mask helps eliminate product buildup, conditions and moisturizes, among other benefits. But before you grab the first product you see, read our guide to find out which mask is right for your hair type.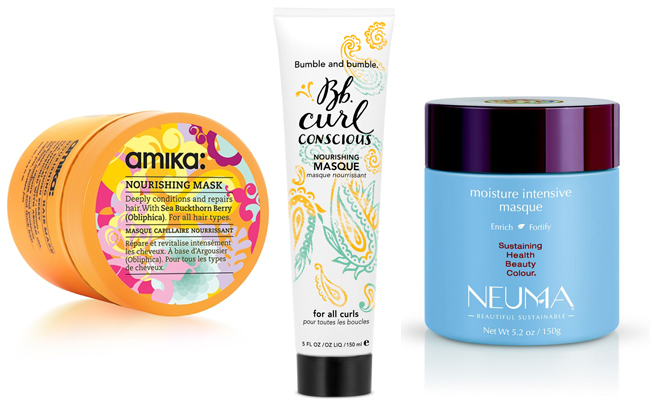 Dry Hair
Nothing boosts moisture better than a conditioning mask. Try Klorane Mango Butter Intense Nutrition Repair Masque ($24; amazon.com), which features mango extract to help restore essential fatty acids. Amika Nourishing Mask ($40, Loveamika.com) adds moisture through its star ingredient, sea buckthorn berry oil.
Damaged Hair
Living Proof Restore Mask Treatment, ($42, Nordstrom.com) is part of the brand's restoration line. I used the mask when my locks were in critical need of repair. In a month, my strands were softer, smoother and stronger. If you have a lot of split ends, combine this treatment with a trim.
Dull hair
The Neuma neuMoisture Intensive Masque ($35, Neumacommunity.com) has plant extracts that restore natural shine while jojoba esters soften and soothe to boost shine.
Color-treated hair
Oribe Hair Care Masque for Beautiful Color ($59, Oribe.com) prolongs your shade by blocking UV rays. The phyto-ceramides in this formula protect the hair dye as they smooth the hair shaft to enhance the color.
Curly hair
Bumble and Bumble's Curl Conscious Nourishing Masque ($26, Sephora.com) is formulated for naturally curly hair, with ingredients that moisturize as they reduce frizz and detangle.
Thin Hair
For a mask that also adds volume, use Ojon Volume Advanced Intensive Volumizing 2 Minute Hair Mask ($29.50, Ojon.com). The formula conditions with natural oils and boosts volume with essential lipids.
FYI:
1. The finer the hair, the less often you should use a hair mask. I have naturally fine hair, so I should apply an added dose of moisture only once a week. If you have very dry hair, opt for twice a week.
2. If you have oily hair, apply the mask on the mid-lengths and ends of the hair only, avoiding the roots.
Do you have a special hair mask you use?