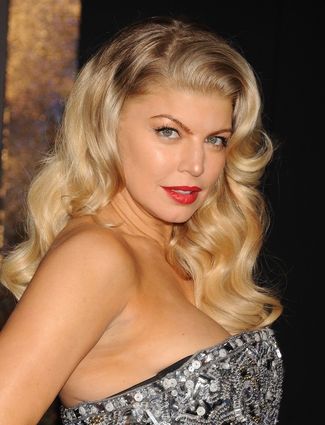 Photo: Jeffrey Mayer/WireImage
Fergie is Wet 'n' Wild's first ever celebrity spokeswoman, and the Black Eyed Peas frontwoman is divulging her personal ties to the brand.
Try on Fergie's hairstyles in the Makeover Studio
"In Hacienda Heights, there were a lot of beautiful chola girls. They wore Wet 'n' Wild. I would watch them put on their eyeliners and lip liners at school. The big thing for the eyeliners was to heat them up and put on the black eyeliners smooth," the singer told WWD.
Eric Chen, owner of the beauty brand, lived mere seconds from Fergie growing up. "He saw girls like me stocking up on those liners," she said.
Fergie also proved that she's in touch with the needs of her fans during the tough economic climate. "I like something accessible that my fans can afford. It feels good to be a partner with brands my fans can afford because they have helped me get to where I am today. All the brands that I am partnering with my fans can afford."