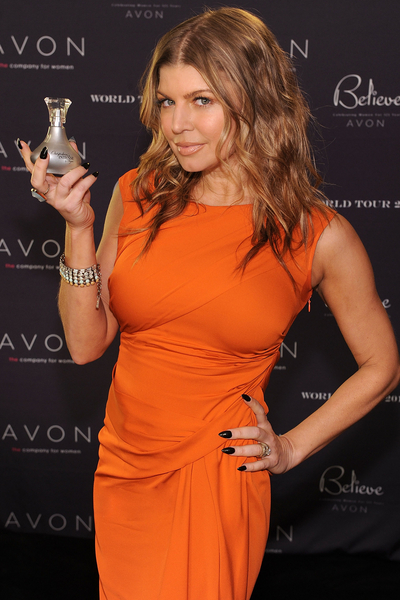 Photo: © Dimitrios Kambouris/Getty Images for AVON
Fergie has launched her second fragrance, Outspoken Intense.
The Black Eyed Peas singer has created a follow-up to her first scent Outspoken, explaining she wanted to add more "edge" to the perfume this time around.
She told People, "I had so much fun developing and launching my first fragrance with Avon, so for my second fragrance, I really wanted something with a little more edge. Outspoken Intense is a provocative blend of sexy confidence and daring femininity that captures the thrill and excitement of being center stage. You feel an electrifying rush–a feeling like no other."
The perfume contains a blend of blackberry, starfruit and passion flowers.
Fergie thinks fate led her to collaborate with Avon because her grandmother worked as a saleswoman for the brand.
She said, "What girl doesn't want to have a fragrance? What was interesting to me was that my grandma was an Avon lady. My mom used to help her package all the Avon stuff and have these parties, so for me it was a sign."


Try on Fergie's hairstyles in the Makeover Studio!