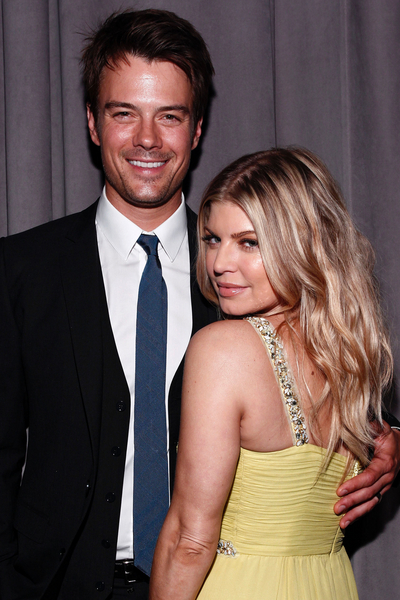 Photo: © Brian Ach/WireImage
When you're married to a certified hottie like Josh Duhamel, you've got to stay on your toes when date night rolls around. Good thing Fergie has a few sneaky beauty tricks that get her hubby all riled up. We sat down with the stunning singer to talk about her sexy new fragrance, Outspoken Intense, and find out which beauty moves drive Josh wild.
Fergie's second fragrance with Avon, Outspoken Intense is a sultry, alluring scent that's meant to convey the feeling Fergie gets right before she goes out on stage. "I want every woman to feel that adrenaline and confidence. It's about the excitement; the fire that ignites inside of me," she says.
Of course, Fergie wanted to be sure her man loved the new scent, so she had Josh sniff each fragrance with her. "I put all the different fragrance blends in different rooms, then we would walk from room to room and I asked him which one he liked," she says.
The winner was a starfruit, blackberry, gardenia and kumquat perfume that's both energetic and sensual, just like Fergie!
We've done our fair share of drooling over the dreamy Duhamel, so we had to ask Fergie how she got him all hot and bothered on date night. "I like to change it up. Josh loves a smoky eye, but then once and awhile I bust out a red lip and he's like, 'Oh you look nice tonight.' It's just about changing up the look. Then again, he also loves when I have my hair up in a bun at home and I'm moisturizing my face–he calls me Peanut Head." Adorable!


Try on Fergie's hairstyles in the Makeover Studio!