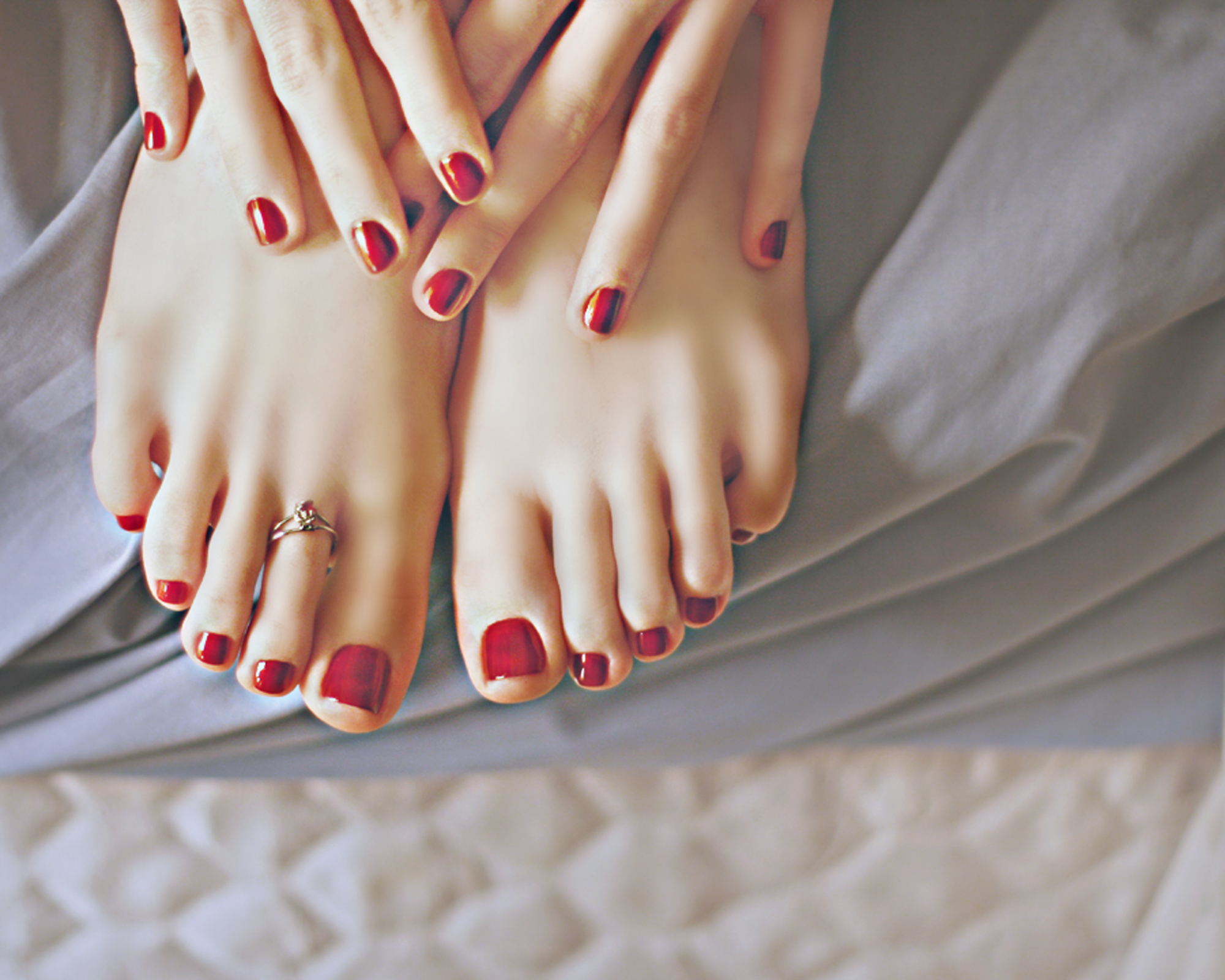 Winter is finally leaving us, and we couldn't be more excited. What comes with spring? Sandals season, people! Get your feet ready for strappy shoes and cute wedges with the tips below — then treat yourself to a fabulous pedicure to go with those new sandals!
Get moving with exfoliation: "Take a foot file and pumice stone to remove the dry, calloused skin form the bottoms of your feet. Removing the dead skin will help remove cracks from the harsh winter weather, instantly improving the health and appearance of your feet," says Crystal Richards, Spa Manager/Director of Marketing of the Style Bar Day Spa in Palm Beach.
"Try a sugar or salt scrub to remove the layer of dead skin from your legs and feet. This will make feet vibrant and feel like brand new. Filing away on a dry foot could irritate any cracks or fissures, and you'll get a better result on moist feet," says Elise Wright, Editorial Director of Pedicure.com.
MORE: 15 Things Going Through Your Mind When You're Getting a Pedicure
Hydrate: After a winter in socks and boots, you want to load up on moisture. "Before bed, put on a thick cream or mega hydrating oil, like jojoba, and then pop some cotton socks over the top. In the morning, you'll have super soft feet," says Wright.
Treat your feet to a paraffin treatment: "This treatment is the ultimate in hydration sealing in a deep conditioning foot treatment into the pores of the feet — warm, soothing, and great for circulation," says Richards. It is also a great treatment for combating the drying effects of winter and making you tootsies sandal ready.
MORE: The Best At-Home Pedicure Tips for Great Feet
Keep your feet healthy: When you're filing and trimming your nails, be sure to check for ingrown toenails. They can be really painful and take a while to heal, so you'll want to catch them early. "If you're unsure of how to trim your toenails properly to prevent in-growns (straight across the front, slight edge) definitely see a chiropodist," says Wright.
Pick a bright nail polish color to go with the season: Pick a bright, fun polish! Now is not the time to shy away from color. Something bright and fun will make you smile when you first step out in those new sandals. A coral, red, or bright pink will put a smile on your face as you welcome the upcoming warm weather and summer fashion to come.
Image via Carlina Shots/Getty Images