Limited time in the morning? That doesn't mean you have to throw your hair up into a sloppy, unflattering bun and call it a day. With a few simple tricks, you can recreate these celeb styles in under 4 minutes.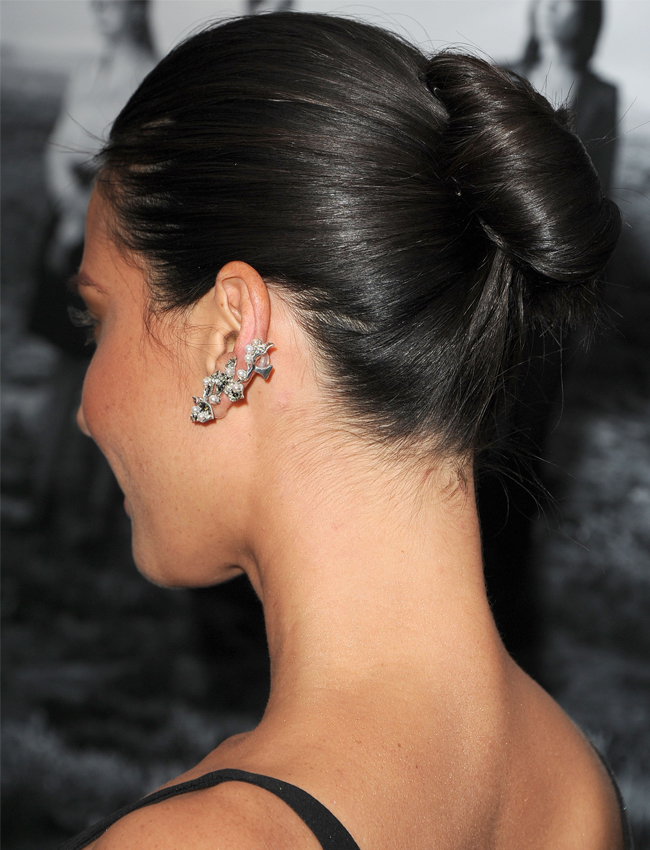 Olivia Munn wore a chic bun that is perfect for shorter hair. Pull hair together into a ponytail at the center of the head. Then tuck the hair to one side of the ponytail, securing the hair into the original hair tie.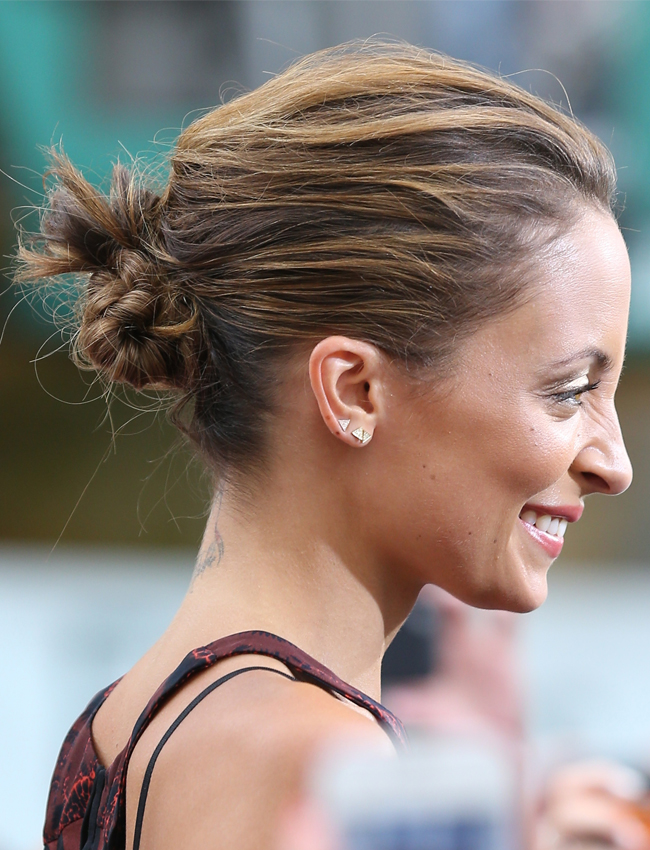 Want fun texture? Try a braided bun like Nicole Richie's. Starting with a semi-high ponytail, braid the tail and then wrap the braid around the base and pin in place. Add a dab of pomade to your fingertips and brush through the front of your hair for the perfect, piecey texture.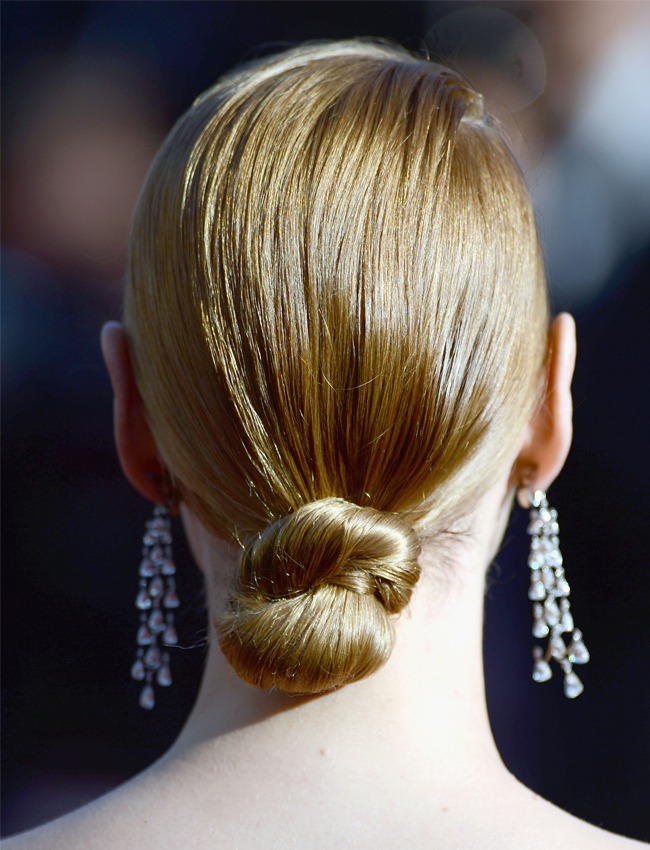 From the front, Uma Therman looks like she's sporting a super polished updo. But from the back, you can see the actress' bun is quite simple to recreate. After parting hair sharply to one side, gather the hair at the nape of the neck into a ponytail. Tuck the hair under the pony once and then wrap around and pin.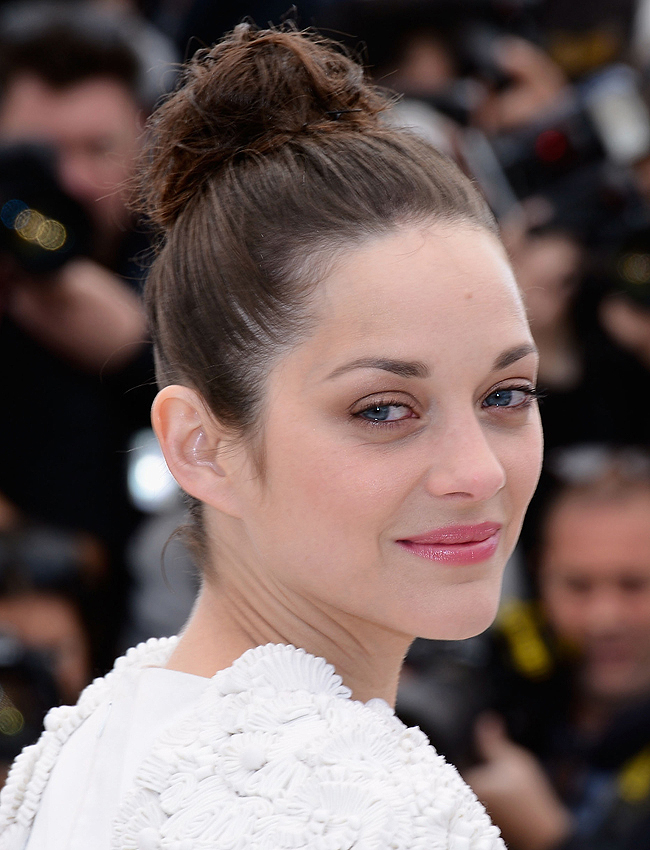 Just can't say goodbye to your messy bun? Dress it up by slicking all of the hair back like Marion Cotillard pictured above. This creates structure to the messy texture on top. To get that sleek finish, apply a light oil to front strands with your fingertips and then brush back.
Read more: Easy Day-to-Night Hair Ideas