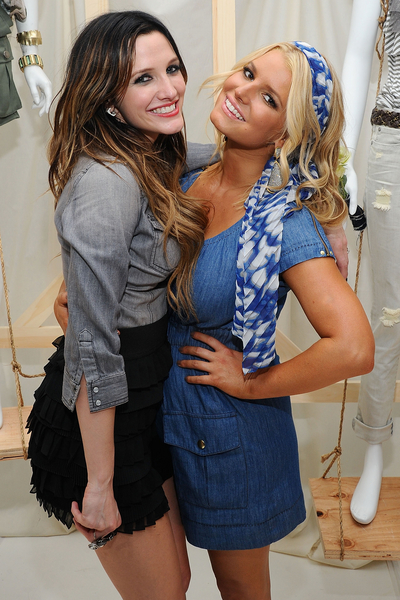 Photo: © Jamie McCarthy/WireImage for Jessica Simpson Collection
Jessica Simpson and Ashlee Simpson are teaming up to create a new clothing line. The singing sisters will collaborate on a line of tween apparel in their first fashion venture together, which will be part of the Jessica Simpson Collection.
Jessica–whose fashion empire is set to be worth an estimated $1 billion this year–told WWD, "Creating a tween apparel collection was a natural extension for the brand. I'm excited to bring my sister Ashlee along as co-creative director of this division because she brings a savvy rocker edge that defines today's tweens."
Ashlee hopes her foray into fashion will be inspirational for young girls wanting to experiment with their style. She said, "My goal as co-creative director will be to design clothes that will help inspire girls to express their personalities and creativity through fashion."
Jessica is set to expand further this year, with new ready-to-wear and career lines planned. She launched the collection with handbags and shoes, but gradually expanded to include clothing, cosmetics, fragrances and swimwear, all of which are sold in major department stores.


Try on Jessica Simpson's hairstyles in the Makeover Studio!