Wearing false lashes is a fun way to play up your lash line and create a lush, flirty fringe. You instantly feel more glamorous, and your eyes become the stars of the show. The only issue for most women is they can be tricky to apply, and the lash glue itself can sometimes contain ingredients that irritate the skin.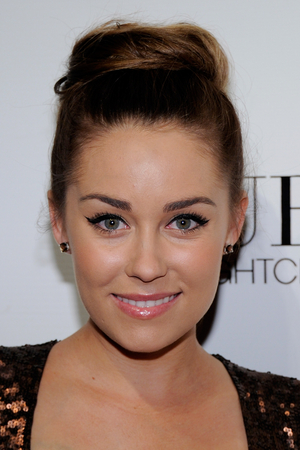 Photo: © Ethan Miller/Getty Images
Not anymore! A cool new eco-luxe beauty company called Georgie Beauty has developed Winks by Georgie. The beautiful false lashes come in three classic faux lash styles and have the first botanically-infused lash adhesive. To make the deal even sweeter, they are packaged in totally recycled and refillable compacts, so purchasing these babies are not only good for you but good for the planet, too. What I also love about these lashes is that they can be worn over and over again as the glue can be easily be rolled of the base of the lashes when you are finished for the night and then stored in the chic little compact they come in. So the lashes are a real money saver too…bonus!
Applying them is easy as they are very pliable, and you can bend and shape them to adjust to the natural curve of your upper lid. If they are a little long for your eye shape, simply snip off a few with a pair of cuticle scissors for the perfect fit. La Cherie are the perfect pair for a more natural daytime look and for the evening try the set called L'Avant-Gardiste. These are super sexy with a slightly thicker outer lash line for a lot more drama. La Starlette lashes will give you a full fringe for a glamorous classic look that pairs ideally with that iconic ruby red lip. So try them out and become a Wink addict like me!

Try on false eyelashes in the Makeover Studio!
As an established makeup artist, many beauty brands send me samples of their latest products for consideration. I only write about the items that I truly love and I always abide by Daily Makeover's Editorial Ethics Pledge in each of my Positively Beautiful posts.