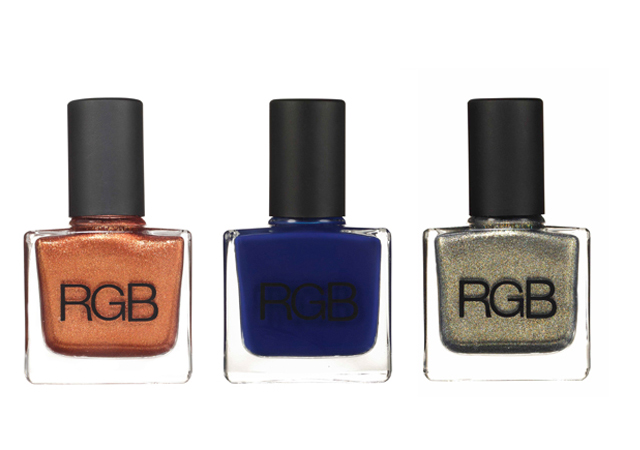 Each new season there are always a few lust-worthy shades that catch our eye, and this season deep blues are everywhere. In the world of nail polish, every girl needs that perfect blue shade — a deep navy color — to paint on the fingernails and toes when the air gets brisk. But finding that perfect shade isn't always easy of course. It has to have full coverage and look the same in the bottle as it does on your nails.
Well luckily for you, RGB just released a new 3-piece collection featuring a deep cobalt blue (along with a copper and gunmetal to compliment) that we're head over heels for. The cobalt is your must-have of the season, and the corresponding metallics will be your perfect complimentary shades for nail art, yet can also stand alone just as well.
The shades will be available later this month at RGB Cosmetics for $16 a bottle — we would advise getting in on the trend.