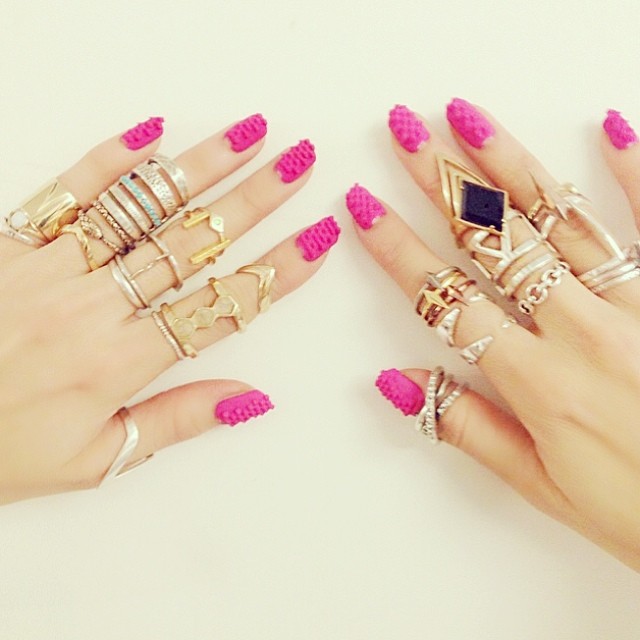 Any woman alive who has worn fake nails — be they acrylic or glue-on — understands that things are simply different when your natural nails are hiding under cover. We decided to try out next-level fake nails, ones that were designed by digital artists and then 3D printed by the girls at Laser Girls (pictured above), and thus resulted in our inability to function throughout the work day. We decided to then list all of the things we weren't able to do because of these 3D beauties – and while we loved the look of them, we can't say we'll be wearing them when we need to get things done.
1. Good luck peeing. There is just no way to zip pants.
2. Taking a credit card out of your wallet. Even tougher? Getting the card back in there.
MORE: 15 Thoughts Going Through Your Head While Getting a Pedicure
3. Texting.
4. Typing.
5. Opening envelopes (if you're still lucky enough to get snail mail).
6. Doing your hair.
7. Blowing your nose.
MORE: 10 Things Bound to Happen Every Time You Paint Your Nails
8. Peeling price tags off of packages.
9. Picking at your skin (this one's actually a plus).
10. Opening a soda can.
11. Biting your nails (also a plus).
12. Successfully scratching your eyes. Doesn't. Ever. Happen. *Note: Never wear fake nails during allergy season.
Image via @StyleCaster Instagram