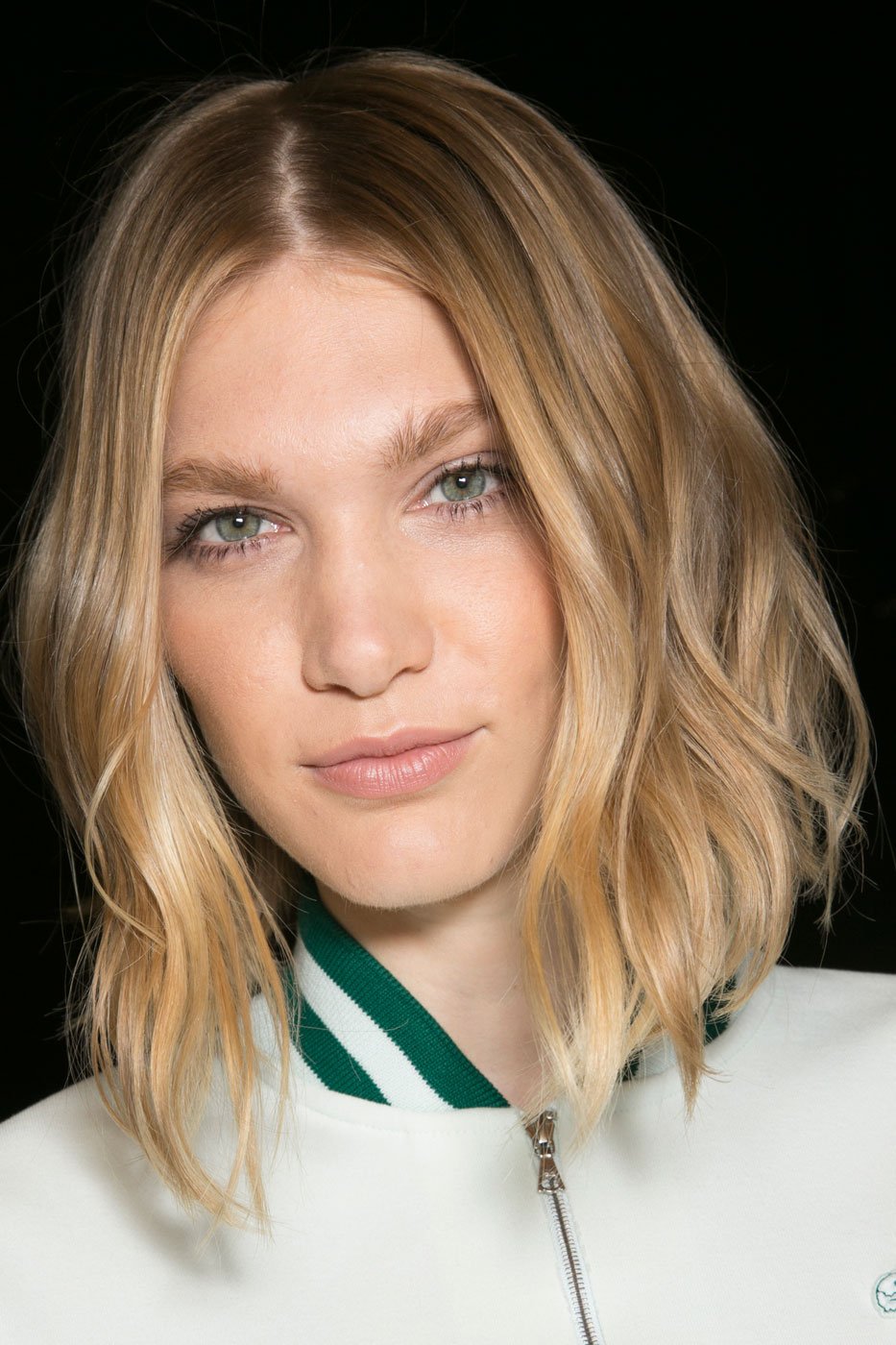 Through all of our handy beauty products, we enhance and improve upon our features that we were born with, and play up the ones that we wish had a bit more prominence. So that saying "fake it until you make it" can really ring true in the beauty world – if you want fuller lips, make them; bolder brows, create them; and a contoured jawline, contour it! In this column we'll teach you the tips and tricks to tweaking your features and "faking it" until you make it.
With shorter hair showing up on practically every runway and red carpet these days, it's clear that the short, choppy bob is officially the "it" style for spring. Celebrities like Taylor Swift and Kate Mara have crossed over to the short side, while stellar models Karlie Kloss and Hilary Rhoda are also rocking the style. The only thing stopping every girl out there from making the chop is the commitment it requires (we all know how long it takes for hair to grow back), so if you're on the fence about a cropped cut, follow the steps below to get a bob — without the cut.
MORE: How to Get a Faux Bob, Shay Mitchell Style
Spritz in some texture: Using a texturizing or sea salt spray, spritz your hair a few times to get a bit of gritty texture happening. The key to making the bob look choppy is to amp up the texture and make it piece-y.
Curl your hair: Using a wide barrel curling iron, create big, loose waves. Leave the ends out of the curling iron for a more undone feel. The more texture your hair has, the more the bob will actually look like it's real once the hair is pinned underneath.
Gather at the nape: Take your hair all together at the nape of your neck, allowing the shorter pieces to hang. Twist the hair up, pinning to hold up the lengths of your hair.
Pull out at the top: To cover up the hair that's pinned underneath, gently pull pieces out around your entire head. The goal is to have the pieces a bit loose and all one length, making it look like you have a bob haircut. This style works especially well if you have layers throughout your hair.
Image via Imaxtree