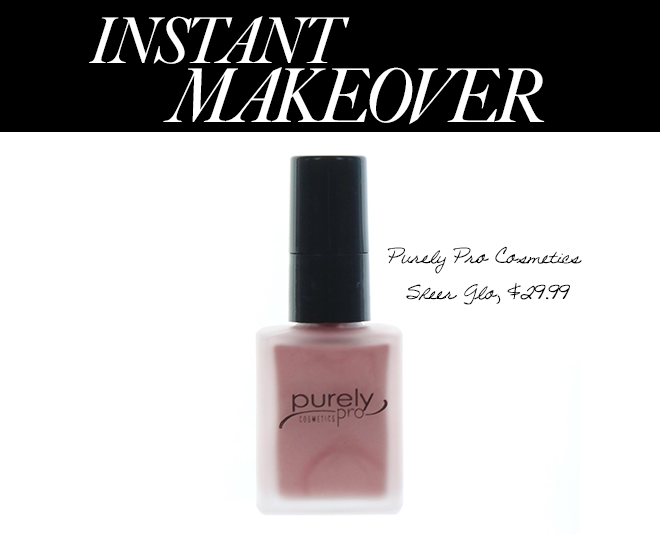 Occasionally we come across a product that bestows an immediate glow, changing our look (for the better!) in an instant. Since we'd be remiss to keep them to ourselves, we highlight these genius finds in our Instant Makeover series.
Now that we're heading into the second half of summer, your tan may be looking a little worse for wear. The best way to instantly bring life back into a fading, ashy tan is to layer on a subtle glow.
My top pick for reviving a fading tan is Purely Pro Cosmetics Sheer Glo in Glow Pink ($29.99, purelyprocosmetics.com). The lotion glides on skin, creating a pinkish dewy glow and subtle sparkle. When applied to the face, arms, and legs — you name it! — the lotion gives bronzed skin an instant freshness, hydrating as well as providing that sun-kissed effect. Another application tip: use it as a highlighter! If I'm skimping on makeup for the day, I'll apply the Sheer Glo to my cheekbones, along the jaw line, and on the bridge of my nose for subtle contouring and a soft dewy effect.
Read more: How to Make Your Fake Tan Last Longer