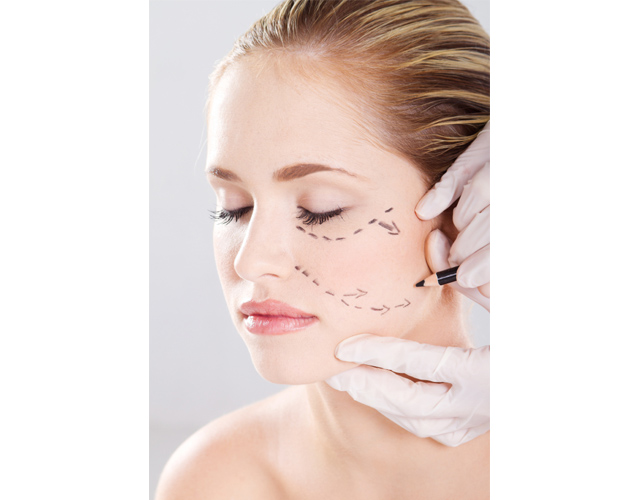 For the first time in years, the number of people getting plastic surgery on their breasts and butts is declining. Don't be mistaken though – this doesn't mean that we're not still altering our bodies, it simply means we're altering different parts. In 2012, the number of people who have chosen to lift, laser and sometimes even plump up their faces increased dramatically.
According to CNN, the American Society of Plastic Surgeons released their statistics about the number of plastic surgeries performed each year, and in 2012 we saw a record number of people undergo cosmetic procedures, with more than 14.6 million performed in total – a five percent increase from the year before. Breast augmentation may have held the top spot of the most received cosmetic surgery, but in 2012 it declined by seven percent from the year before. Butt augmentation has also been one of the fastest-growing procedures of our decade but in the past year saw a decline of 36 percent, with just under 3,800 procedures performed.
What is on the rise though? Maintaining perfectly plump cheeks and necks that baby boomers were born with of course. Botox injections were the number one cosmetic procedure in the country, with over 6.1 million procedures performed (up eight percent from the year before). Restylane and Juvederm are also up, with an increase of five percent from the year before. Boomers are also going after lasers to keep that young look, with 2.2 million treatments performed last year. Face lifts are also on the rise, with a six percent increase in procedures, as well as an increase in eyelid lifts (up four percent) and cheek implants (up six percent).
With the Kardashians and reality TV making these treatments common place, we have a feeling these treatments will only increase even more in 2013. But, does that mean breast and butt augmentations will continue to decrease? Only time will tell …
[CNN] Image via Istock